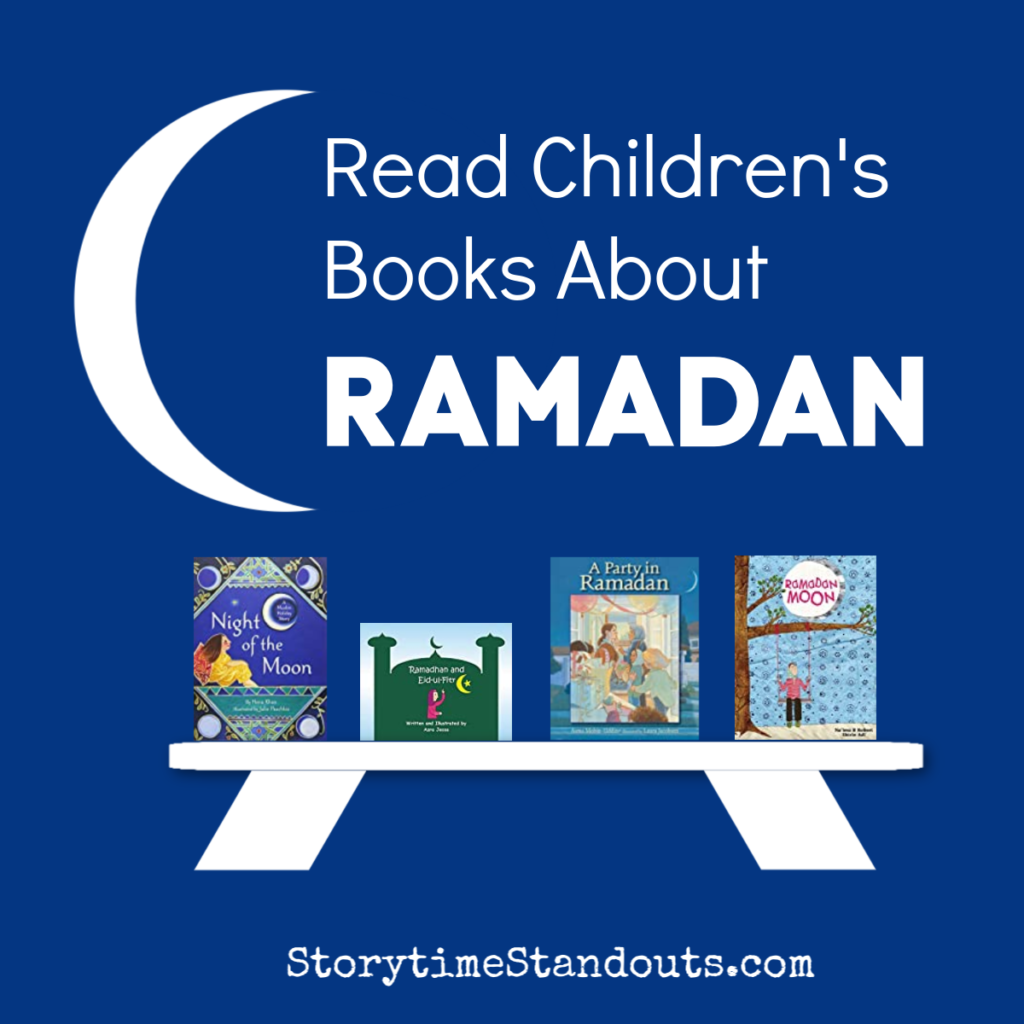 These children's books offer an opportunity for children and adults to learn about the rituals and traditions associated with the observance of Ramadan.
For someone not familiar with Ramadan, it is interesting to read all of the stories and notice how they are alike and different (eating dates is mentioned in two of the picture books, for example. Likewise, looking at the illustrations we can find some colors are more prominent than others.)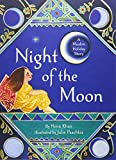 Night of the Moon: A Muslim Holiday Story written by Hena Khan and illustrated by Julie Paschkis
Picture book about Ramadan published by Chronicle Kids
Yasmeen is a seven-year-old Pakistani-American girl who learns that the crescent moon outside her bedroom window symbolizes a new month in the Islamic calendar. Yasmeen falls asleep, eagerly anticipating the special foods, the new clothes, the celebrations and the gifts that are part of the observance of Ramadan.
Yasmeen is happy when her teacher leads a discussion about Ramadan and she is able to explain fasting to her classmates. She learns more at home when her family eats dates and drinks milk after sunset and before enjoying a delicious dinner together.
Later in the month, Yasmeen attends a special dinner with extended family and helps to prepare food for sharing at the family's Mosque.
Throughout Night of the Moon, Yasmeen watches the night sky and how our view of the moon changes over the course of a month. Gorgeous, rich illustrations beautifully match the tone of the story. We experience the young girl's joy in learning about and experiencing Ramadan with her family and friends.
Author's notes and a glossary provide additional information for readers including definitions and a pronunciation guide for some of the vocabulary introduced by the author.
Night of the Moon: A Muslim Holiday Story at Amazon.com
Night of the Moon: A Muslim Holiday Story at Amazon.ca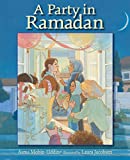 A Party in Ramadan written by Asma Mobin-Uddin and illustrated by Laura Jacobsen
Picture book about Ramadan published by Boyds Mills Press
Leena is excited to be invited to her friend's birthday party. There is going to be a pony to ride and cake to eat. Unfortunately, the party is on the same day that her aunt will be visiting her family and sharing in their iftar dinner.
Leena is confident that she can attend the party with her friends but not eat cake or have anything to drink. She reassures her mother that she can manage but feels embarrassed when her mom explains fasting to the party host.
Leena's friends are supportive of her and one of them even offers to skip eating cake. Leena assures her that is not necessary While the others eat, Leena starts to feel tired and headachey. She looks forward to going home and eventually falls asleep at the party.
Leena wakes up at home and is happy to help prepare the dates and is excited to enjoy dinner with her family and her aunt. She is proud that she was able to manage the party and resist eating or drinking with her friends.
An extensive Author's Note provides additional information about Ramadan and why and how women and girls wear a Hijab.
A Party in Ramadan at Amazon.com
A Party in Ramadan at Amazon.ca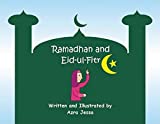 Ramadhan* and Eid-Ul-Fitr written and illustrated by Azra Jessa
Picture book about Ramadan and Eid-Ul-Fitr published by Tahrike Tarsile Qur'an, Inc
An Inspiration for young authors and illustrators, Azra Jessa was just eight years old when she wrote this story. She used "Paint" to create the illustrations. She writes in first-person and explains that Muslims follow the lunar calendar and that during the month of Ramadhan*, Muslims fast and do not eat or drink during the day. She writes that during Ramadhan* Muslims help others, and focus on kind words.
Azra also describes how her family celebrates the day of Eid with new clothing, prayers, a charitable donation, visits with friends and family and delicious food.
An afternote provides information about Child Aid International
*Ms. Jessa uses a different spelling for "Ramadhan" than what is used in the other picture books.
Ramadhan and Eid-ul-Fitr at Amazon.com
Ramadhan and Eid-ul-Fitr at Amazon.ca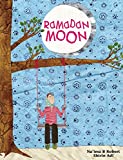 Ramadan Moon written by Na'ima B Robert and illustrated by Shirin Adl
Picture book about Ramadan published by Frances Lincoln Children's Books
Intriguing, rich collage illustrations are a highlight of this picture book about Ramadan and the rituals and celebrations associated with it. A five-person family watches for a sliver of moon to appear, knowing that Muslims around the globe share their excitement for "The Month of Mercy."
During the day we keep busy with all sorts of good deeds: Our voices flow with the words of God In unplanned harmonies.
Ramadan Moon At Amazon.com
Ramadan Moon at Amazon.ca