Testimonials
A selection of comments about Carolyn Hart and her parent education and professional development presentations for British Columbia parents, caregivers, teachers and librarians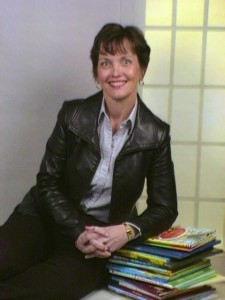 Carolyn Hart has been making parent education and professional development presentations throughout the Lower Mainland of British Columbia for more than a decade. In addition she has travelled to and made presentations in the Okanagan Valley, on the Sunshine Coast and on Vancouver Island. Here are a few excerpts of some of the evaluations she has received…
Thank you again for coming to Sidney and delivering such a wonderful presentation. We really enjoyed having you here and the feedback here has been positive. Your book list selections are all so thoughtful. Last night I tried "B.B. Wolf Mind Your Manners" out on a room full of 7-9 year olds (plus their adults) and they all loved it. I hope that you will consider coming back to do another workshop for the Vancouver Island Regional Library someday soon.
Sidney/North Saanich Branch, Vancouver Island Regional Library, September 2010
Thanks again for the great presentation.
Worksafe B.C., September 2010
With many thanks for coming to our class to share your passion for Canadian books.
Students, The University of British Columbia, May 2010
Your workshop, "Celebrating Diversity with Children's Literature." was a popular choice and we thank you for sharing your valuable time and expertise
Children the Heart of the Matter Conference Committee, February 2010
Thank you so much for a fun and creative evening. Many parents had smiles on
their faces and it was like we were back in preschool with all the fun crafts to
do.
President, Dunbar Memorial Parent Participation Preschool, March 2008
I just wanted to tell you how fantastic and inspiring your presentation was. As a parent and a teacher myself, I took so many ideas away from your presentation I can use both at home and at school. It also made me feel good as it confirmed that I've been on the right track so far in my aims to inspire and promote young readers and soon to be readers I work with. After your presentation, many parents at the meeting approached me to tell me how great your presentation was. You gave them creative, practical and easy to do ideas they can try right away at home with their children. The teacher at the preschool was also impressed with your presentation…
Parent Education Coordinator, Grand Boulevard Parent Participation Preschool, January 2008
Thank-you very much for your wonderful presentation you gave to our parents this past Wednesday evening. Every evaluation form submitted rated you as an excellent speaker. Two of the most common items mentioned were that the book selections were great and your ideas to encourage reading were very helpful. Many parents came up to me the following day to tell me they really enjoyed your presentation. Thank-you for sharing your time and expertise with the members of our school.
Parent Education Coordinator, North Delta Parent Participation Preschool, November 2007
Thank you so much for coming to talk to our parents last week. Your passion for reading is infectious! Your library of children's books was impressive too. I look forward to reading some with my girls.
Little Rascals Parent Participation Preschool, October 2007
Thank you again for coming at such short notice. Your presentation was very informative and engaging. I now (and the other parents, too) have more tools to help my daughter read and to love reading!
Westbrook PPP, April 2007
Thank you so much for the great workshop. It was thoroughly enjoyed by all and has sparked a buzz of inspiration!
Steveston Community Centre Preschool Staff Members, November 2006
I appreciate your love of reading and feel encouraged to read even more with my own kids…I like seeing particular books that will assist children in their reading at any/every stage and age.
a parent at Sunshine Hills Parent Participation Preschool – Delta, June 2006
A great reminder for why reading is so important – glad you brought the books. Presentation was clear, organized and helpful.
a parent at Little Neighbours Preschool – Coquitlam, May 2006
Great, practical, age appropriate, fun games
a parent at Happy Hours Parent Participation Preschool (http://www.happyhourspreschool.bc.ca/), – Fort Langley, December 2005
A wonderful program from beginning to end!!
a member of the Parent Participation Preschool Teachers' Association, – Vancouver, November 2005
Terrifically conveyed passion for books and reading
a parent at Gingerbread House Parent Participation Preschool, – Richmond, June 2005
It was wonderful to see the books and to get such a well-informed commentary.
a parent at Crown Parent Participation Preschool, – Vancouver, May 2005
Fabulous book suggestions. Great games too!
a parent at Kiddie's Korner Parent Participation Preschool ( http://www.kkp.ca/), – Port Coquitlam, April 2005