Blog Directories
Link-Ups and More
Welcome to the Storytime Standouts Blog Directories page
From here, we hope you will take a few moments to explore our site and discover our free preschool and kindergarten printables and that you will check out our articles about terrific new children's books and how children learn to read.
We regularly add new content about children's books and reading to the site and we are proud to say that we offer more than two hundred free printables for kids as well as hundreds of posts about special children's books.
Once you become a member of Storytime Standouts, if you are having a problem signing in or downloading materials, please don't hesitate to contact us directly, by email. Please use the email link on the website.
We hope you will enjoy StorytimeStandouts.com and we are especially grateful for referrals. Please let your friends and family know about the website.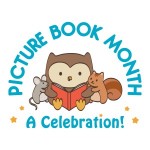 The Sunday Showcase