About
Carolyn Hart and her workshops about learning to read and great children's books for parents, caregivers, librarians and teachers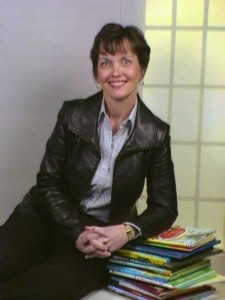 Carolyn Hart encourages visitors to Storytime Standouts to make the connection between learning to read and great children's books.  Her primary goal is to introduce wonderful children's books and to explore the important role enjoying great books can play in childhood literacy. 
In addition to introducing special books for children, our topics include teaching alphabet recognition, helping children learn letter sounds and gain phonemic awareness, teaching word families and (high frequency) sight words.  We provide free printable alphabets, nursery rhymes and printables for homeschool, preschool and kindergarten-age children.  As well, we offer loads of tips for parents, caregivers and teachers.
In addition to prereading and reading activities, you will find many reviews of children's books and parent / teacher resources.  We look at alphabet books, poetry, fairy tales, rhyming books plus the best picture books, easy readers and chapter books.
The books we read and write about come from a variety of sources. Some have been purchased, some are borrowed and some are sent to us (free of charge) by authors or publishers. We almost always write about books that we have enjoyed. We don't usually write about the ones we don't like. Apart from receiving review copies, we do not receive any compensation for any of our posts.
Storytime Standouts has been developed by Carolyn Hart. Carolyn offers parent education and professional development workshops throughout British Columbia, Canada. She is particularly interested in childhood literacy. Her workshops introduce dozens of wonderful books and explore ways to raise children who love books and enjoy reading.
For more than ten years, Carolyn wrote a regular column about children's books for The Council Connector. She has also written articles for Bambino magazine, the Early Childhood Educator (The Journal of Early Childhood Educators of British Columbia), The BCPTA (B.C. Primary Teachers' Association) Newsletter , and Canadian Children's Book News.
Carolyn Hart began offering workshops and professional development programs in 2003. Her well-attended presentations have been enjoyed by a wide variety of audiences including: British Columbia Home School Association, British Columbia Library Association, British Columbia Primary Teachers' Association, Children the Heart of the Matter Conference, Preschool Promenade, Richmond School District's Learning and the Brain Conference, Sidney / Saanich Branch of the Vancouver Island Regional Library, Surrey Primary Teachers' Association, Surrey Teachers' Association, Victoria Children's Literature Roundtable and Worksafe B.C.'s Lunch 'n Learn program. As well, she has made numerous presentations at Lower Mainland schools.
Carolyn Hart loves speaking to parents, caregivers and teachers. She is willing to travel throughout British Columbia. For a detailed description of her workshops, please click on this link to "workshops".