Individuality and Respecting Others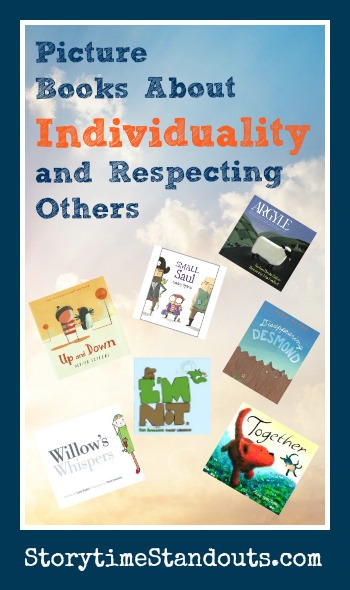 Storytime Standouts recommends children's books about individuality, self confidence and finding one's voice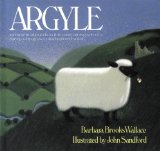 Argyle written by Barbara Wallace and illustrated by John Sandford
Picture book about individuality and self acceptance published by Boyds Mills Press
Argyle's life was exactly the way he wanted it. He was the same as all the other sheep and that was just fine with him. While roaming the highlands, Argyle discovered some especially tasty grass and some very colorful flowers. Day after day he ate the flowers until…
"One day MacDougal's wife, Katharine, said, "Why dinna ye tell me about the many-colored sheep, MacDougal?"
The ensuing fuss is not at all to Argyle's liking. Placed in a pen by himself, he can't roam and he can't eat the delicious, colorful flowers. Thankfully, it does not take long in the "special" pen for him to lose his many colors. He returns to looking and feeling like a sheep and that is just fine with him.
Argyle
is a lovely, gentle folk tale that reminds us being different may not be all that it seems. Sometimes being the same as everyone else is just fine.
Argyle at Amazon.com
Argyle at Amazon.ca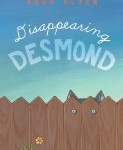 Disappearing Desmond -written and illustrated by Anna Alter
Picture book about individuality and shyness published by Knopf Books for Young Readers
Desmond is the sort who likes to remain inconspicuous. Rather than stand out, he likes to blend in and he takes care to hide his true personality.
"Then one day someone new came to school. Her name was Gloria and she liked to be noticed. "
Gloria is not at all like her classmates, she notices Desmond even when he is doing his very best to disappear. When Gloria notices that Desmond shares her taste in books, she asks if she can read with him. Gloria and Desmond companionably share the book and Desmond is transformed. The following day Desmond and Gloria play together, each respecting the other. Before long Desmond feels and looks different – he wonders why he ever wanted to disappear.
Disappearing Desmond
has a lovely message about finding new friends and respecting differences. Cheerful, acrylic illustrations will have strong appeal for young readers as they search for Desmond. Very observant readers will notice and appreciate the two posters on the library wall.
Disappearing Desmond at Amazon.com
Disappearing Desmond at Amazon.ca

I'm Here written by Peter H. Reynolds
Picture book about acceptance and individuality published by Atheneum Books for Young Readers
Written with a goal of encouraging children and adults to reach out, embrace, and appreciate children in the autism spectrum as well as anyone who is different from ourselves, I'm Here suggests that young readers rethink their ideas about a child who prefers solitude or who is not skillful at social interactions.
At recess, a young boy sits, by himself. The loud, playground voices are too much for him,
I hear it all like one big noise. A big drum. Boom. Boom. Boom Boom.
Sitting away from the crowd he feels the touch of the wind, notices a floating leaf. When a piece of paper lands near him, he knows, This is not where the paper wants to be." He folds the paper into an airplane and launches it heavenward. Soon, the young boy is flying in the plane, exhuberant at the adventure.
A thoughtful, metaphorical picture book, I'm Here explores themes of friendship and acceptance and encourages children to look for opportunities to smile and be a friend.
I'm Here at Amazon.com
I'm Here at Amazon.ca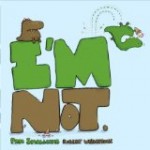 I'm Not. written by Pam Smallcomb and Robert Weinstock
Picture book about individuality published by Schwartz & Wade
I'm Not is a happy celebration of individuality. When we first meet Evelyn, we hear about all the ways she is special and how different she is from her good friend. Evelyn is fashionable, bold and exciting. Fortunately, Evelyn is also a wonderful friend and she knows that she is not a good speller, great at karate or a talented cookie baker. With exuberance and abandon, Evelyn and her very best friend celebrate each other:
"A friend who is always by her side. Through thick and thin. A true-blue friend. Evelyn sighs. "Is there anyone in the whole wide world like that?" Everlyn's friend replies, I am exactly like that!"
Well-suited to reading aloud, this book could be used to elicit a discussion about individuality and what it means to be a good friend. Great for children four and up.
I'm Not. at Amazon.com
I'm Not. at Amazon.ca
---
---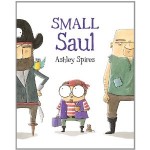 Small Saul Written and illustrated by Ashley Spires
Picture book about individuality and perseverance published by Kids Can Press
Saul knows that he is meant to sail the seven seas but he's not quite tall enough to be a sailor. The next best alternative is to become a pirate. Saul completes his pirate training and earns his diploma but is hard-pressed to find a crew to join.
"Even though Saul was small, it looked like no one had room for him…"
When he is finally invited to join a pirate ship calledThe Rusty Squid, he is excited to find ways to contribute. Unfortunately, it is not long before the captain and crew understand that he is not a typical pirate.
"It didn't take long for the other pirates to notice that something was different about Small Saul."
He knows how to garden and bake and is rather good at decorating. He decides to get a tattoo but bunny tattoos don't intimidate anyone.
Great for children who love pirates and also for children who will benefit from a boost of self acceptance. Small Saul is a treasure.
Small Saul at Amazon.com
Small Saul at Amazon.ca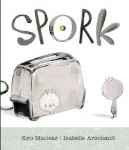 Spork written by Kyo Maclear and illustrated by Isabelle Arsenault
Picture book about family diversity published by Kids Can Press
"Spork was neither spoon nor fork…but a bit of both." Offering a refreshing and original celebration of individuality, Spork is a thoughtful yet fun look at a youngster who doesn't look quite like mum or dad. In Spork's kitchen abode, there are forks, knives and spoons – they each know their places and 'mixing' is quite rare. Sparkling illustrations and clever writing encourage the reader to feel empathy for a different sort of kitchen utensil who aspires to be spoonish or forkish but can't quite manage either.
When The Messy One is plunked in a nearby highchair one day, needing something a little different, there is no better tool for the task at hand.
Very good fun, will be enjoyed by utensils of every colour, size and shape, aged four and up.
Spork is one of Kirkus Reviews' 2010 Best Children's Books
Spork at Amazon.com
Spork at Amazon.ca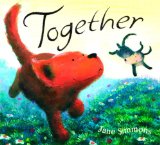 Together written and illustrated by Jane Simmons
Picture book about friendship and respecting differences published by Alfred A. Knopf
Jane Simmons is a favorite author/illustrator for many youngsters. You may be familiar with 'Daisy' a charming young duck that appears in many of her books.
Together is the story of two very good friends; Mousse and Nut. Usually, they love to spend time together but one day they can't agree on anything. As dark clouds gather, they decide they are no longer best friends. In this story about friendship, it takes some time apart to remind each that differences are okay and friendship can endure even when pals are apart.
Together at Amazon.com
Together at Amazon.ca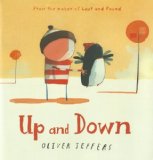 Up and Down written and illustrated by Oliver Jeffers
Picture book about friendship and individuality published by Philomel – Penguin Books
In Up and Down we meet two friends who do everything together. They enjoy making music and they love a good game of backgammon. All is well until Penguin decides that it is his destiny to fly. Without explanation to his best friend, Penguin embarks on a mission to discover the secret of flight. Boy is bereft – he can't understand his friend's sudden disappearance. It is indeed fortunate that Boy sees an advertisement for an upcoming circus performance involving a cannon and a very familiar face. Boy races to be there and to soften his friend's landing.
With a lovely message about friendship, individuality and celebrating one's unique abilities, Up and Down will be thoroughly enjoyed by children aged three and up.
Up and Down at Amazon.com
Up and Down at Amazon.ca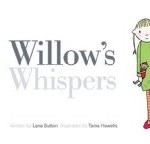 Willow's Whispers by Lana Button, illustrated by Tania Howells
Picture book about individuality and finding one's voice published by Kids Can Press
Willow is a lovely soft spoken girl with ideas, opinions and dreams. Unfortunately, her quiet voice is so soft that it is often overlooked. As a result, her teacher and her classmates miss hearing Willow's thoughts and choices. For Willow, this means lost opportunities for companionship at lunchtime, being fiven orange juice instead of applie juice, disappointment at playtime and standing at the end of the line once again.
Dad has very good advice for Willow. He tells her, "Your big, strong voice got stuck way inside you, Willow. That happens sometimes. But one day your voice will wiggle its way out."
Thinking about Dad's words gives Willlow an opportunity to devise a plan. The following morning, Willow gathers some materials together and designs her very own magic microphone. Initially, the microphone helps Willow to express herself but before long she must manage without it and does so very successfully.
Willow's Whispers is a charming story that will be enjoyed by boys and girls ages four and up.
Note, although Willow's Whispers invites discussion of finding one's voice and having confidence when speaking, it does so very sensitively and without reference to "shyness."
Willow's Whispers Facebook page
Willow's Whispers at Amazon.com
Willow's Whispers at Amazon.ca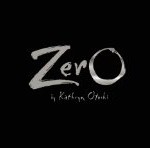 Zero by Kathryn Otoshi
A counting picture book that examines themes of self esteem and self worth published by KO Kids Books
Kathryn Otoshi's picture book, One, was a delight from cover to cover and won many awards. Her latest picture book is titled, Zero and it will certainly be a strong contender as well.
When Zero looks at herself in a mirror, she sees 'nothing' and 'emptiness.' She compares herself to other, larger numbers and finds herself lacking. She longs to have value. Self-conscious about her roundness, Zero lacks social skills. When she tries to participate, she is clumsy. Unfortunately, she flattens the other numbers in her exhuberant attempt to join in their fun.
Vibrant, colourful and bold illustrations support a thought-provoking story that can be enjoyed on many different levels. Whether read simply as a counting book or used as to elicit discussions about individuality and self worth, Zero by Kathryn Otoshi belongs on every child's bookshelf.
Zero at Amazon.com
Zero at Amazon.ca