Introducing Judy Hilgemann, author/illustrator of The Great Grizzlies Go Home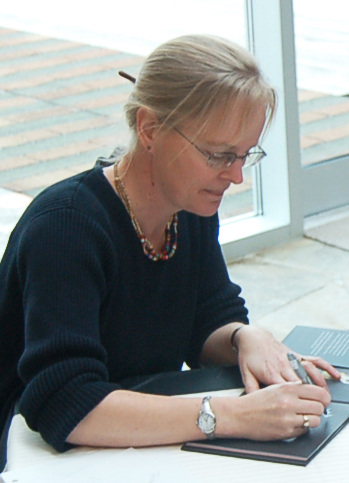 Judy Hilgemann has always lived in coastal British Columbia. She grew up on northern Vancouver Island, studied and lived in various Canadian cities, then settled on Haida Gwaii. She paints in watercolour, acrylic, and encaustic.
The rugged west coast wilderness, the local character of coastal communities, and the details of the natural world, are her inspirations. Whenever possible, she creates plein-air watercolour paintings in nature, and then works up larger paintings from the studies, back in her studio.
Be sure to visit Judy Hilgemann's website to view some of her illustrations, including murals for BC Children's Hospital and for the Haida Gwaii Literacy Poster Project.
Follow Judy on Twitter @judyh615
Judy's first illustrated children's book, "B is for Basketball", was published in the spring of 2011 and has since been used as a "Welcome To
Kindergarten" book across Canada. Her latest book is "The Great Grizzlie Go Home", a picture book about a true event, published by Harbour Publishing in April 2020.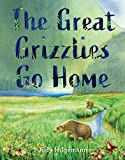 Who do you think should read The Great Grizzlies Go Home? What are you most proud of?
All ages! Am most proud of the illustrations.
The Great Grizzlies Go Home at Amazon.com
The Great Grizzlies Go Home at Amazon.ca
Was it difficult for you to get your first book published? What suggestions/words of encouragement do you have for aspiring authors/illustrators?
It was a bit difficult to get my first "trade" fiction publication. There are just so many great ideas and authors and illustrators out there – must be very hard for publishers to chose between them all. One of the encouraging things I was told, was not to give up too soon – that sometimes the book idea you are attempting is just not right for the publisher you approach. So keep trying many different publishers.
Thinking back to your own childhood, is there a particular author or illustrator who was a favorite? Why do you suppose that person's work resonated with you?
During my childhood I loved Maurice Sendak picture books the most. I loved the magical realism, the way humans interacted with animals, and the zany imaginative characters.
When did you realize that you would be a writer/illustrator? Is there a particular person who has inspired and/or supported your work along the way?
When I was a very small child (6) I knew I wanted to be an artist. By the time I was 10 or 12 I was illustrating books for myself as I read them, making little sketches of the images that the stories put in my head. My parents encouraged me all along, as did my friends and teachers. When I was 15, I worked for a potter, as a studio-helper. One day I overheard her describing me as having "talent dripping from her fingertips". I have never forgotten that phrase, and I have striven to honour this gift ever since.
If you weren't an author/illustrator, what sort of work do you envision yourself doing? Have you had other careers or do you have another career now?
I have worked in many other jobs along the way, but drawing, painting, and illustrating have always been my main goal. Graphic Design was an obvious choice for first-year college, although I learned it was hard to find enough work in small northern places in that field. So I got a teaching degree which would allow me to work almost anywhere. Then life and family happened, and it's been a wonderful blur and mix of all those things ever since.
If you could dine with any author/illustrator (alive or dead), who would you choose and why?
I would choose to dine at the home of turn-of-the-century Swedish artist, Carl Larsson because I love his work, his mastery of composition, the way he incorporated his children into his paintings, and also because I would love to go to Sweden where I have ancestors to visit!