Willow's Whispers – a charming story for boys and girls ages four and up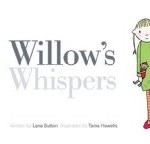 Willow's Whispers by Lana Button, illustrated by Tania Howells
Picture book about finding one's voice published by Kids Can Press
Willow is a lovely soft spoken girl with ideas, opinions and dreams. Unfortunately, her quiet voice is so soft that it is often overlooked. As a result, her teacher and her classmates miss hearing Willow's thoughts and choices. For Willow, this means lost opportunities for companionship at lunchtime, being fiven orange juice instead of applie juice, disappointment at playtime and standing at the end of the line once again.
Dad has very good advice for Willow. He tells her, "Your big, strong voice got stuck way inside you, Willow. That happens sometimes. But one day your voice will wiggle its way out."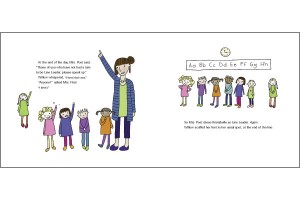 Thinking about Dad's words gives Willow an opportunity to devise a plan. The following morning, Willow gathers some materials together and designs her very own magic microphone. Initially, the microphone helps Willow to express herself but before long she must manage without it and does so very successfully.
Willow's Whispers is a charming story that will be enjoyed by boys and girls ages four and up.
Note, although Willow's Whispers invites discussion of finding one's voice and having confidence when speaking, it does so very sensitively and without reference to "shyness."
Willow's Whispers Facebook page
Willow's Whispers at Amazon.com
Willow's Whispers at Amazon.ca
You may also be interested in our page titled "Diversity." We highlight picture books and chapter books that celebrate and inform us about human diversity including learning disabilities, physical disabilities, allergies, single parent families, interracial families, same sex parents, aging, death and more.