Celebrating Diversity with Picture Books
Carolyn Hart's Workshop for British Columbia Educators Showcases Picture Books that Highlight Diversity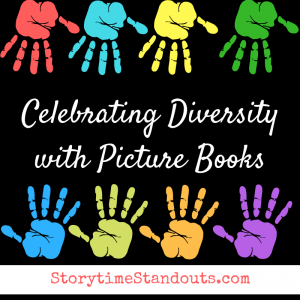 Some of my fondest memories as a parent and as a teacher involve sharing wonderful picture books with children. Whether reading to our own children or to a group, sharing a well-written and beautifully illustrated book can be a magical experience. I am a firm believer that adults have an enormous responsibility when selecting the books they share with youngsters. In addition, reading great books aloud represents a tremendous opportunity for learning and growth. We know children will have stories that they want to hear again (and again), it is our duty to complement their much-loved favourites with books that affirm and enlighten.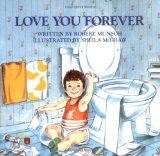 Whenever we share a book with another person, our individual perspectives play a part in the event. Reading Robert Munsch's Love You Forever can be an emotional experience for any parent. Children will likely watch wide-eyed as an adult is moved to tears. Conversely, some books that captivate youngsters can quickly bore an adult.
It is important to pause and think about the diversity of perspectives that can exist within even a small group of children. We will likely have both boys and girls in the group. We will have children with many siblings as well as children with no siblings. Children who are the oldest of three and others who are the youngest. Children who wear glasses and those who don't. Seated in front of us will be a dazzling array of sizes, shapes, faiths, skin colors, abilities, cultures, interests, hobbies, background knowledge and family situations. Some youngsters will love sports and others will be enamored with dinosaurs. Some will want to read fairy tales and others want to hear about fire trucks. When selecting books to read aloud, let's ensure that we take time to acknowledge and celebrate how and why each of the children is special and unique.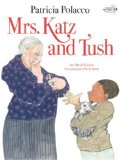 Well-chosen picture books will help children to see themselves and the world around them. With the assistance of great read-alouds, children can develop a strong sense of identity and self-worth. They can discover that they share common characteristics with others while gaining respect for and an appreciation of how others appear, behave and feel. Choosing books wisely and taking time to talk about the books we read aloud will help children gain perspective and will encourage youngsters to respect differences, to have empathy and to celebrate diversity.
Discovering children's books that reflect our communities' cultural, linguistic, family, gender and individual diversity can be a challenge. My Celebrating Diversity with Picture Books Workshop introduces dozens of picture books that celebrate ways we are alike and different. We will look at books that include step-parents, single parents, inter-racial families as well as stories about children coping with physical and learning challenges. Strategies for using these books with children are explored.
This very popular workshop has been well-received at numerous conferences throughout British Columbia. Best-suited to teaching and/or library professionals, Celebrating Diversity with Picture Books Workshop is ideal for conferences and professional development environments.
Workshop attendees receive a comprehensive guide to all important content and an extensive book list featuring cover art, title, author/illustrator, ISBN codes and tags. If requested, certificates of attendance are available.
For further information about my Celebrating Diversity with Picture Books Workshop, please send an email.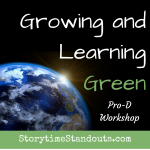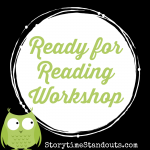 Read also about our Growing and Learning Green Workshop.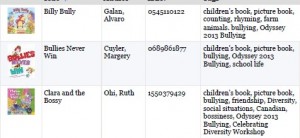 The Celebrating Diversity with Picture Books workshop is available with or without a PowerPoint component.

Book List for Odyssey 2013 - Diversity