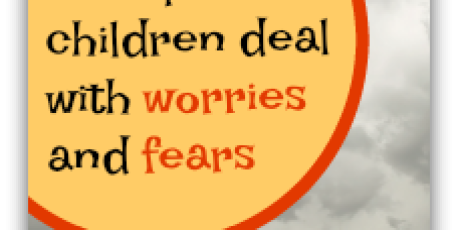 Help your child learn to manage worries and fears with these picture books
Some children deal with new experiences and people with relative ease. For other children, there are reasons to worry about meeting new people, trying unfamiliar activities and beginning school. Anxious children may anticipate all sorts of dreadful outcomes that parents, caregivers and teachers don't even consider. They may anticipate problems and focus on them, certain that outcomes will be unpleasant or even dangerous.
Enjoying these picture books together will provide opportunities for children to watch as a picture book character successfully overcomes fear and worry and successfully manages a first day in a new classroom, sleeping in a dark room or listening to a thunderstorm.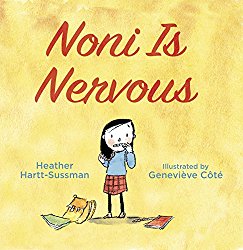 Noni Is Nervous Written by Heather Hartt-Sussman and illustrated by Genevieve Cote
Picture book about managing fears, especially with starting school published by Tundra Books
There are things that make Noni feel anxious, including her relationship with a friend and world events. When we meet Noni, she is particularly concerned about starting school. Her family members reassure her that all will be well but Noni likes the comfort of home and being near to her mama.
Noni imagines all sorts of things that could go wrong at school and is relieved when she doesn't get lost, her teacher isn't a monster and she is able to open her juice box.
Noni Is Nervous will comfort children who are contemplating a new experience. Suitable for boys and girls aged four and up, the cheerful illustrations depict a racially diverse classroom and enhance readers' understanding of the emotions that Noni is experiencing.
Noni Is Nervous at Amazon.com
Noni Is Nervous At Amazon.ca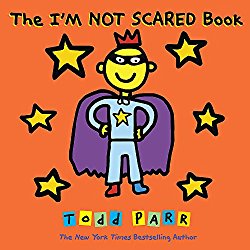 The I'm Not Scared Book written and illustrated by Todd Parr
Picture book about dealing with worries and fears published by Little, Brown Books for Young Readers
Todd Parr writes about and illustrates several typical childhood fears including fear of the dark, of dogs, of starting school and of getting lost. Illustrations show both boys and girls (and a bear) in a state of being afraid, encouraging readers to take a closer look and gain understanding.
Bright, bold illustrations are well-suited to a small group read aloud. Children are shown with a variety of skin colors including blue and purple.
A good choice for a preschool or kindergarten classroom.