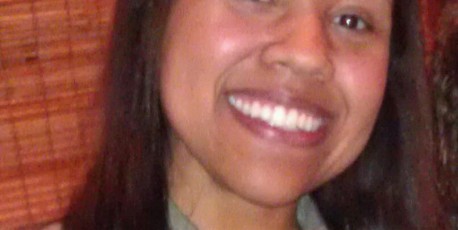 Kelly Santana-Banks is a writer of nonfiction and children's books, and a former early childhood teacher and caregiver. When she was young, she loved to play teacher with her sister, cousins, and neighbors. As a young adult, she never considered teaching as a career, but little did she know that her childhood make-believe would pave the way to what would become her passion. With more than ten years of experience working with children—five of those years were dedicated to research in the area of child development as well as implementing best practices inside and outside of the classroom and a strong background in child development, she is an advocate for education, especially in early childhood. She writes fun stories to entertain and teach children as well as help parents find simple solutions for their little ones' lives.
You can find more about her or connect on her website
You can also connect with her on Facebook, Twitter @ksantanabanks, Instagram and Pinterest.
Tell us about your latest published children's book. Who do you think should read it? What are you most proud of?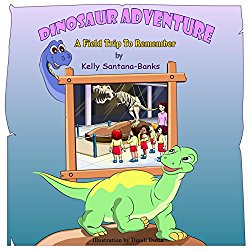 My latest release is called Dinosaur Adventure: A Field Trip to Remember, the second book in the series Let's Learn while Playing. Different from my first book, which was a short nursery rhyme geared towards two, threes, and fours, Dinosaur Adventure targets more the older group of children (3–7)—given its amount of text and the vocabulary explored. This book is a product of my working experiences with children inside and outside of the classroom, including fun field trips. And I'm happy to bring to life a subject that children love (dinosaurs) in an entertaining and educational way.
Dinosaur Adventure: A Field Trip to Remember at Amazon.com
Dinosaur Adventure: A Field Trip to Remember at Amazon.ca
Thinking back to your own childhood, is there a particular author or illustrator who was a favorite? Why do you suppose that person's work resonated with you?
Growing up, I loved the stories of Mauricio de Souza, a famous Brazilian cartoonist and creator of the children's comic series, Turma da Monica. But at that point, writing or even thinking of becoming an author was never on my radar. Throughout my teenage years, I became an avid reader, devouring my mom's library of books, including Sidney Sheldon's novel, of whom I became a big fan. And later on, I also added Danielle Steele and Jenifer Weiner to my list. Every one of those authors left an impression on me. Either it is in the way I create the characters in my mind and get them to paper or how I develop the plot. This is only my second children's book, so I cannot measure precisely their impact on my writing, but I can tell for sure that their work let me see my characters with more of a critical eye.

When did you realize that you would be a writer/illustrator? Is there a particular person who has inspired and/or supported your work along the way?
I have worked with children for more than ten years now. Here in the US, I started as a caregiver, but not too long, I realized my love and enjoyment working with the little ones. I went back to graduate school for early childhood education (I previously received a graduate degree in hospitality) and started working as a teacher. My desire for writing started to naturally blossom. The more engaged with children, their experiences, and teaching I became, the idea of writing children's books emerged. But at that point, it seemed far fetched to me. Life went on with many surprises and changes of scenario, including professional ones. Three years ago, I saw an opportunity to help authors with their craft, at the same time learning about it myself, and I started writing reviews for Reader's Favorite. From reviews, I moved to resume writing, content writing, and now, books. I need to add, though, that I'm thankful for the support from my parents, dear sister, and husband, as well as some close friends, who have been strong supporters of my work.