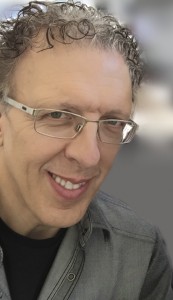 For nearly thirty years, François Thisdale's has worked as an award-winning illustrator creating images for children's books, news magazines, annual corporate reports, and book covers for several clients in Canada, United States, Korea, China, Colombia, Spain and France. His trademark multi-textured images are the product of a unique blend of traditional drawing, photography and richly textured painting techniques interwoven with digital imagery that creates particular atmospheres. He is the illustrator of Missing Nimama
which recently won the TD Award and The Stamp Collector
, which is on the International Board on Books for Young People's Honor List. He has also won a Notable Books for a Global Society Award and the Crystal Kite Award; been a TD Children's Book Award Finalist; an OLA Best Bet; an Amelia Frances Howard-Gibbon Illustrator's Award finalist; and a Willow Awards finalist. François lives near Montreal, Quebec.

Tell us about your latest published children's book. Who do you think should read it? What are you most proud of?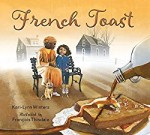 My latest release is a picture book for age 4-7 entitled French Toast, a text from Kari-Lynn Winters published by Pajama Press.
This is a great story about difference, about colour of skin, about identity. Phoebe—half Jamaican, half French-Canadian—hates her school nickname of "French Toast." Her grandmother uses descriptions of favourite foods from both of Phoebe's cultures to celebrate the varied skin tones of her family. This is a great book for all ages and all colors.
For that book, the challenge was inspiring. I've worked around different atmospheres to match colour of food described in the story. I wanted to create poetic moods and incorporate food elements, like banana bread, tea, maple syrup or peach yogurt to buid special images. I think I've succeeded to create a surreal world that helps to dive into this dialog between Phoebe and her grandmom. Each spread becomes a special place to observe these characters. I'm very proud of the result. I particularly like the tenderness of this little girl and the natural tones of the illustrations.
French Toast at Amazon.com
French Toast at Amazon.ca
Thinking back to your own childhood, is there a particular author or illustrator who was a favourite? Why do you suppose that person's work resonated with you?

As far as I remember, I've always been attracted by drawing and art in general. At the age of 4 or 5, my favorite series of books was Tintin and Snowy, by Hergé. I've been moved deeply by one of these books, Tintin and the Blue Lotus. All Tintin and Snowy books were very special to me but this specific book haunted me by the beauty of images, the strange architecture, its colourful exoticism. It was great to be able to follow the story without knowing how to read. I had the impression of traveling far, far away. This is the moment where I have started to draw for the rest of my life. Later on, I saw a photography of Hergé's studio in a magazine for kids. I've been very impressed by that shot. I wanted to do that, to draw all day long!
When I left for China in 2003 to adopt our daughter, I admit that I've thought about my childhood, about that precious book and remembered how it inspired me as a kid. I didn't know that China would give me the chance to become a father. I did lots of sketches in China and The Blue Lotus was still resonating inside of me.