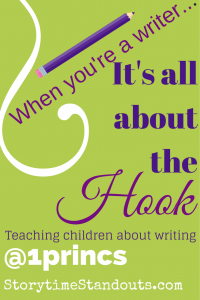 Meghan Trainor says it's all about the base, but really, in writing, it's all about the hook. The beginning. It is in the beginning that we, as readers, decide if we will carry on. Do we attach to the characters? Are we pulled in? Are there stakes that make us want to know right away how things are going to turn out? The writing, and beginning lines, that do this vary from person to person. In the last two weeks, I've been working on writing with my students and we've focused, a lot, on great beginnings. I thought I'd share some of the activities we did to look at how students could learn about capturing their reader's interest. It was fun, interesting, and spending the time to establish the link between what we read and what we write, strengthened their stories.
Write the first line of several novels on the board. Do not include the book name but make it clear that every line is from a different novel (when I did this, I didn't make that clear and the students thought I was introducing them to a VERY strange book).
Have the students read the lines and talk about their favourites with a partner. Then have them talk about why. Give them a chance to share their opinions with the class. (Sentence frames are great for this kind of sharing: My favourite first line was ____ because ____.)
Seeing who liked what lines and why is interesting as both the teacher and for the students. From here, after a good discussion about which lines are best and why, we talk about what makes them good. We ended up brainstorming a list of good hooks: questions, mystery, surprise, humor, and more were among the list.
Students were given time to write a great first line. And their favourite part, of course, was the opportunity to share it. They tried to outdo each other with their captivating sentences.
The activities that followed this lesson were taught with the purpose of further establishing the connection between reading and writing.
Music and story telling:
I told the students we were going to listen to a number of songs and their job was to try to listen to the story that the artist told. We talked about how amazing it is that song lyrics basically tell a whole story in about three minutes.