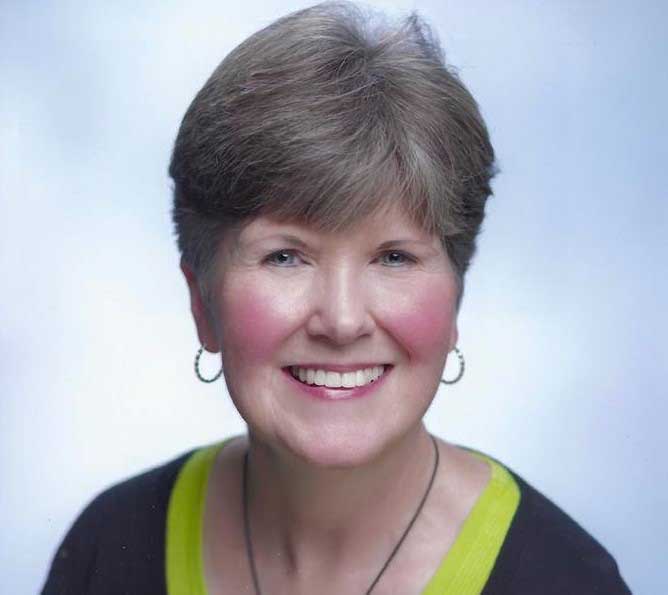 Tammy Kersey is a children's picture book author and founder of Tale Wagger Stories, an online inspirational resource that she hopes to build for parents who seek to empower and instil confidence in their young children. Her focus on the empowerment of children at a young age grew out of personal experience with unemployment and the realization that she had not been taking charge of her own destiny. A very active five months of exploring career options, publishing LinkedIn articles, experimenting with children's stories, and doing some good, honest soul searching led to a surprising truth: she was free to write her own story. The idea was invigorating and empowering. She wanted to share it with others and chose the path of helping parents use storytime to build their children's confidence, teach them to question, share opinions and ultimately take control in shaping their own lives. Tammy's first book, What the Dickens?!?!: The Tale of a Rascally Pup, launched in April 2020 and she currently has a second book almost ready for editing. Tammy has worked as a marketing professional for most of her career and has a degree in History from The College of William and Mary where she met her husband, Ian. They live in Williamsburg, VA and have two adult children, Emily and Andrew. Tammy's real-life four-legged inspirations are Oscar, Felix and Tristan.
Website URL https://TaleWaggerStories.com
Facebook Page https://www.facebook.com/TaleWaggerStories/
Pinterest https://www.pinterest.com/TaleWaggerStories/
What is the title of your latest published children's book?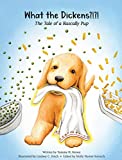 What the Dickens?!?!: The Tale of a Rascally Pup
Who do you think should read it? What are you most proud of?
I think children 3 to 8 are the perfect audience, but I do have fans covering a broader age range. Grandmas especially like this book. And puppy lovers. I think I am most proud of the rhythm and meter of the verse, which makes it fun to read and more appealing for young children.
What the Dickens?!?!: The Tale of a Rascally Pup at Amazon.com
What the Dickens?!?!: The Tale of a Rascally Pup at Amazon.ca
If we were watching over your shoulder as you work on a book, what would we see? Where do you work? What does your writing process look like?
Well, that would be embarrassing! I write in a nice, bright upstairs bedroom where I have set up a desk/work area. You would likely see me reading and re-reading phrases and sections as I'm writing. You might see a bit of choir directing, as I'm working through the meter of a story. And you would likely see me laughing out loud when I hit on something funny. I definitely remember having a good laugh when I wrote about Grandma's lips disappearing. You'll have to read the story.
What are the joys of being an author? What do you derive your greatest pleasure from?
The most rewarding part of this experience has been the reactions from children. I have received several priceless pictures of young children reacting to the book. I have a 4th grader who told her mom that she was going to follow me for the rest of her life because I liked to write my own books. There are just no words that can fully describe seeing and hearing their joy.
Have any of your books been published electronically? If so, what was that process like? What sort of feedback have you had from readers?
My first book, What the Dickens?!?!: The Tale of a Rascally Pup, has been published in both Kindle and EPub versions. We did have to make a few file adjustments from the print versions, but I was fortunate to have someone to help navigate this part of the publishing journey. It was fairly straightforward and I viewed it as another step in my overall process. Feedback from readers has been great so far. You can see the reviews on Amazon!
If you weren't an author, what sort of work do you envision yourself doing? Have you had other careers or do you have another career now?
I actually do have a day job! I am a Sales and Marketing Manager for a product design and manufacturing company. We create a wide range of product, from beautiful commemorative museum ornaments, sculpts and ceramics to wild and zany troll dolls. There's never a dull moment!
If you could dine with any author/illustrator (alive or dead), who would you choose and why?
Amy Krouse Rosenthal! I am in awe of what she accomplished. Her books (a few favorites are I Wish You More, Dear Girl, and Duck! Rabbit!) are so simple and beautiful in their words and message. And the relationship that she developed with her readers was unique and personal. I can only imagine what more she would have accomplished with more time.
(Read elsewhere on our site about Exclamation Mark and This Plus That: Life's Little Equations by Amy Krouse Rosenthal)
Do you do school or library presentations?
I am available for school and library presentations in a 150 mile radius of the Tidewater Virginia area, or classroom Zoom calls anywhere (these work especially well currently!). My first Zoom call was with a Kindergarten class in Kansas. I love to do a story reading along with a confidence/creativity building activity and/or a Q&A on writing and publishing a book. Kids have great questions on this topic!