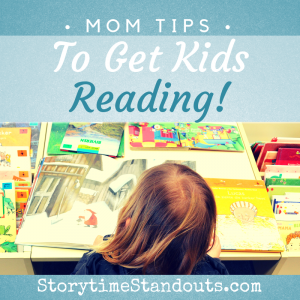 How do moms and dads encourage reading in the home? We share some great crowd-sourced ideas for encouraging kids to read
Read aloud…as much as you can. Make it a priority to read every single day. It doesn't have to be at bedtime. Morning, bathtime and mealtime work too!
Don't compare your child's reading to that of any other child. Some children read earlier than others. It doesn't mean that they will love reading and books more than someone who reads sooner.
Start with books on subjects that interest him/her. Topics like magic tricks, castles and sharks are often good ones.
Fill a basket or a bookshelf full of kids books and let your child choose which books you read. Even when you reread a book for the hundredth time, your child is still learning from it.
We used learn to read videos
to help my child.
Share the reading instead of expecting your child to read everything from beginning to end. This way, you and your child will enjoy the experience and he/she won't spend too much time on figuring out the words.
We used the Leapfrog
I buy her books that I know she will like or we go to the library and come home with a huge pile of books to experiment with.
Purchase a magazine subscription. My son has a subscription for National Geographic Kids
. He enjoys reading the facts and looking at the photos.
My kids get Chickadee Magazine
and look forward to it every month.
Reading doesn't have to mean reading books. Check out comics in the newspaper, advertising flyers, recipes, maps, posters and signs.
Turn the audio off on your television and put captions on so your kids have to 'read' the dialogue to enjoy a show.
Read for pleasure in front of your kids so they know it's something for everyone to enjoy. Make sure you talk about the book you are reading or looking forward to read.
Try setting a timer for 20 minutes. Knowing that reading wasn't going to take "forever" really helped my daughter focus.
Set up a special reading area. Make sure it has good lighting, some pillows and a blanket.
Read books that have been made into movies and then watch the movie.
Substitute your child's names or their friends' names into a story to make it extra fun.
Read with funny voices or role play the book you are reading
Play language-based games (Quiddler Card Game
, Mad Libs, Blurt!
, Hasbro Boggle
, etc.)
What tips do you have for moms and dads?