A Middle Grade Teacher's To Be Read List – Let it inspire you!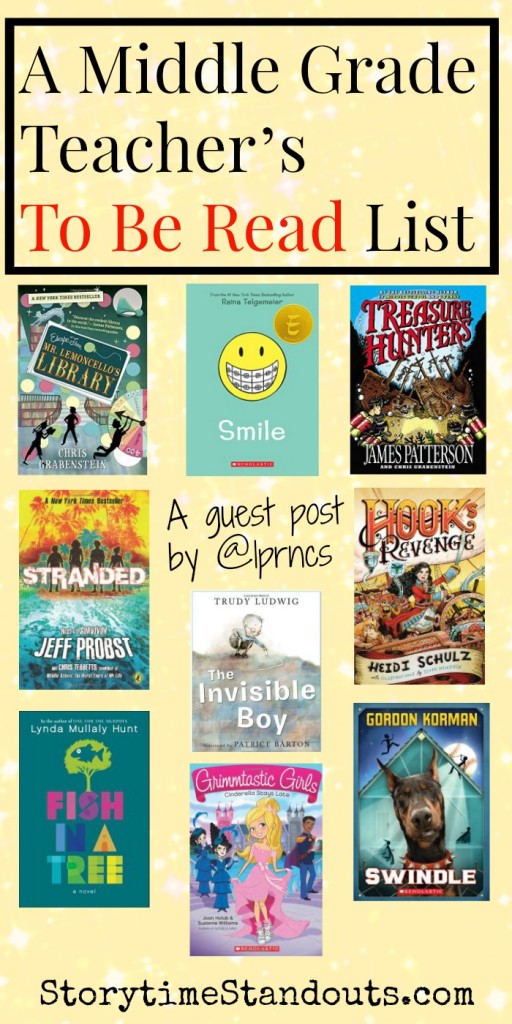 It's been a while since I did a top ten list of….well, anything. So, here's what is on my To be Read list this year. Mostly for school, but I love reading middle grade and young adult fiction even if it's just for me. So here it goes: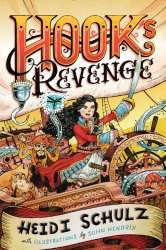 Hook's Revenge by Heidi Schulz
Middle grade fiction published by Disney-Hyperion
I've already started this funny tale about the Captain Hook's thirteen year old daughter, Jocelyn. She's sent away to boarding school by her grandfather so she can learn to be a lady. All she really wants is to be a swash-buckling, sword-wielding pirate. When she learns of her father's death, she sets off on a quest to avenge it.
I have started this book in my classroom and I love it. The kids laugh out loud and so do I. Jocelyn is a great character, as is her ally, Roger. It's a pleasure to read a book with a girl main character that the boys enjoy as well. It's got great pirate speak, a longing for adventure that kids will connect with, and memorable characters.
Hook's Revenge, Book 1 Hook's Revenge at Amazon.com
Hook's Revenge, Book 1 Hook's Revenge at Amazon.ca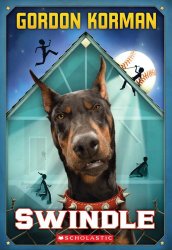 Swindle by Gordon Korman
Middle grade fiction published by Scholastic Press
Korman is always on my recommendation list during our library visits. When my eight year old brought Swindle home, I told her that I'd like to read it with her because I know a lot of kids who enjoyed it. During a sick day last week, she found the movie on Netflix. First, I didn't know there was a movie. Second, normally we would read the book first. But, we were feeling lazy so we decided to watch. The movie was very well done– it made my daughter laugh and it made me want to read the book even more.
When the character finds a vintage baseball card, he doesn't know the value and gets swindled by a pawn shop owner. The quest to get his card back is entertaining and funny. This book is on my list as a possible read aloud.
Swindle at Amazon.com
Swindle at Amazon.ca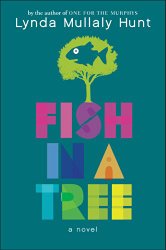 Fish in a Tree by Lynda Mullaly Hunt
Middle grade fiction published by Nancy Paulsen Books
There are several things that make me want to read this book. The author wrote one of my favourite books that I read last year: One for the Murphys. That alone makes me want to read more by her. When checking out the title on Goodreads, one of my favourite quotes was included in the write up: "Everybody is smart in different ways. But if you judge a fish by its ability to climb a tree, it will live its life believing it is stupid."
Then, when I read the summary, I thought: YES. Great topic. Ally has hidden the fact that she can't read from the people in her life and has successfully moved from one school to the next without anyone knowing. But when her newest teacher looks closer, past the trouble making side she presents, he finds her secret and helps her. We all learn in different ways and it's essential that we have books that show kids that it is okay to be different. It's okay to need help and not everyone learns in the same fashion. It's up to us, as the adults in their lives, to help them find their own road to success. I can't wait to read this one.
Fish in a Tree at Amazon.com
Fish In A Tree at Amazon.ca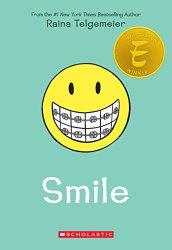 Smile and Sisters by Raina Telgemeier
Middle grade fiction published by Graphix
I can't read every single book I see my students or daughters enjoy, though I try to read a good portion of them. I've seen enough students go through Smile to know that it hooks readers. When one student saw Sisters in my TBR pile, she was thrilled because she was re-reading Smile for the third time. I told her she could read Sisters and she said, "Just let me finish re-reading Smile first." She started Sisters later that day and finished it the next. That's enough of a recommendation for me.
Smile's main character (Raina) wants to fit in, like any other grade six girl. An accident that leads to fake teeth makes that harder than she thought. A variety of other game changing issues present themselves while she's dealing with full headgear. It sounds like exactly the kind of book that pre-teens would connect with.
Sisters offers another connectable theme for kids: sibling rivalry and confrontation. Raina isn't close to her sister Amara, even though she wanted to be, but when family strife and a new baby brother enter the picture, they have to learn how to depend on each other.
I often recommend Telgemeier to students who are unsure about what to read. She offers real issues that kids can relate to and the graphic novel aspect takes away some of the fear or uncertainty for reluctant readers. She also does the Baby Sitters Club graphics, which students love.
Smile at Amazon.com
Smile at Amazon.ca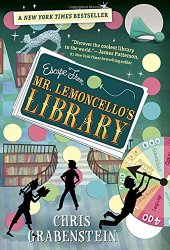 Escape from Mr. Lemoncellos's Library by Chris Grabenstein
Middle grade fiction published by Yearling
This book has been on my list for a while and I already started it twice. It's like Charlie and the Chocolate Factory meets Night at the Museum. The first time I started it was in class but there was a hold on the book and it didn't seem fair to hang onto it when a kid was waiting for it (I'm exceptionally fair like that). The second time was the same thing, only at home with my own kids. I loved the beginning both times but often start too many books at once and am forced to choose. Since last year was the year of Jaron and Sage because I was addicted to the Jennifer Nielsen's trilogy, I had to put this one aside. But it's remained on my list because I know it is going to be fantastic.
Kyle, surprisingly, wins a chance to spend the night in a brand new library, unlike any library ever known. Mr. Lemoncello is a game maker who develops a number of twists and turns in a real life game that Kyle must find a way to escape.
Escape from Mr. Lemoncello's Library at Amazon.com
Escape from Mr. Lemoncello's Library at Amazon.ca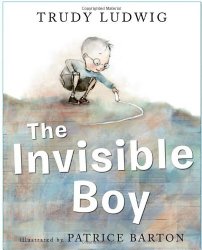 The Invisible Boy by Trudy Ludwig
Middle grade fiction published by Knopf Books for Young Readers
If Adrienne Gear recommends it, I'm likely going to read it at some point. I warn my students every year that you are never too old for picture books. They offer some of the best morals and insights we can find. Picture books also offer students a chance to really utilize the strategies we teach them such as connecting, making pictures in their head, and predicting. The fact that it is a picture book sometimes lessens the anxiety during reading lessons, allowing them to learn and connect in greater ways.
Brian is a boy that no one notices. He never gets included in games, birthday invites, or activities. When Justin comes to his school, Brian is noticed for the first time. Even if the story didn't sound so wonderful and so connectable, the beautiful pictures would pull me in.
The Invisible Boy at Amazon.com
The Invisible Boy at Amazon.ca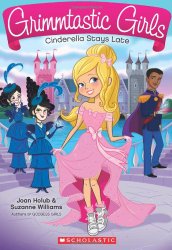 Grimmtastic Girls by Joan Holub and Suzanne Williams
Middle grade fiction published by Scholastic
Two more authors that I love (the write the Goddess Girl Series and Heroes in Training) have another series, The Grimmtastic Girls. I might be bias because my eleven year old loves these two authors so much and the Goddess Girl series is one of her (and my) absolute favourites. They have a great writing style and their characters are loveable, even when flawed. Obviously, I'm a little behind because when I saw one in Scholastic, I found out there are four so far.
Grimmtastic Girls #1: Cinderella Stays Late at Amazon.com
Grimmtastic Girls #1: Cinderella Stays Late at Amazon.ca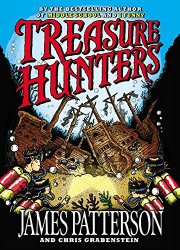 Middle grade fiction published by Little, Brown and Company
A few things make me want to read this one: James Patterson. Chris Grabenstein. And my enjoyment of Hook. Patterson has several books for kids that I see being enjoyed in the classroom. His middle school series is entertaining and my recent venture into the world of swaggering pirates makes me want to take a look at this book.
Diving is part of the Kidd siblings lives. But when their parents going missing, they face the biggest treasure hunt ever: finding them.
Treasure Hunters at Amazon.com
Treasure Hunters at Amazon.ca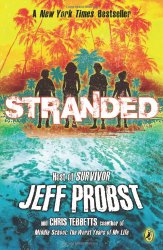 Stranded by Jeff Probst
Middle grade fiction published by Puffin
Another one that I ordered long ago, I need to finally read this one. I try to find books for the classroom that both the boys and girls will be drawn toward. I want them to see the fun in reading, to see that it just takes one book, the right book, to pull you in and make you a reader. The fact that students know who Jeff Probst is and watch Survivor, intrigues them. We need to find ways to invest them in reading and all it has to offer.
When four new siblings (blended family) get stranded on an island, they must get to know each other, and trust each other, fast. If they want to get home, they need to find a way to work together.
Stranded at Amazon.com
So there you have my TBR pile for the 2014-2015 school year. I should probably get off of the computer and get started. I'm certain I will get distracted by other books that peak my interest, but my goal is to get all of these done by June. What is on your to be read list this year?