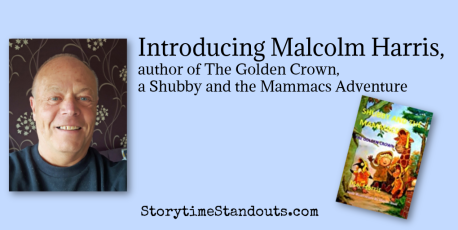 Malcolm Harris has written two books, The Golden Crown, a Shubby and the Mammacs Adventure, a junior edition of his children's picture book and a memoir titled, A Mere Mortal.
Thinking back to your own childhood, is there a particular author or illustrator who was a favorite? Why do you suppose that person's work resonated with you?
My parents bought me very few books, so I have no recall of any author impacting upon me at that age. My inspiration has been my daughter, now 30, who provided the idea for my first children's picture book when she was 3 years of age.