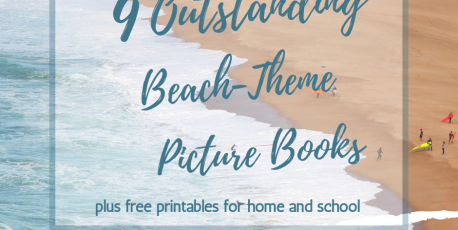 Whether planning a day at the beach or just back from some fun in the sun, these beach-theme picture books will be a wonderful addition to your summertime fun. Suitable for toddlers, preschool age children, kindergarten and older, these stories address important themes like fear of the water and getting outside one's comfort zone. Whenever possible, it is very valuable to have children read books that match their experiences. These stories are perfect for introducing new concepts and extending learning. Have fun!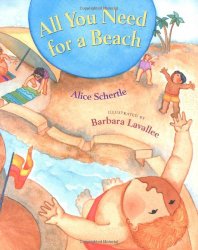 All You Need for a Beach
written by Alice Shertle and illustrated by Barbara Lavallee
Picture book about a day at the beach published by Harcourt, Inc.
A companion book to All You Need for a Snowman, this is an exuberant celebration of a group of children, playing together in sand and water. Bright, cheerful colours and a happy theme of exploration and cooperation highlight this picture book for toddlers and preschool-age children. Illustrations depict a racially diverse group of children.
All You Need for a Beach at Amazon.com
All You Need for a Beach at Amazon.ca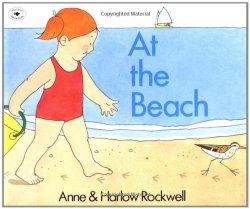 At the Beach by Anne and Harlow Rockwell
Toddler book about a day at the beach published by Aladdin
Best suited to very young children, At the Beach is a lovely introduction to the joys of spending a day picnicking, playing in the sand, looking for treasures and swimming. Simple, clear text matches the colorful illustrations and creates an opportunity for learning new vocabulary.
The main characters are a Caucasian girl and her mother however the illustrations depict diverse skin tones among those playing at the shoreline.
At the Beach at Amazon.com
At the Beach at Amazon.ca