Artificial Food Dyes, Behavior and My Son – Dealing with Intolerance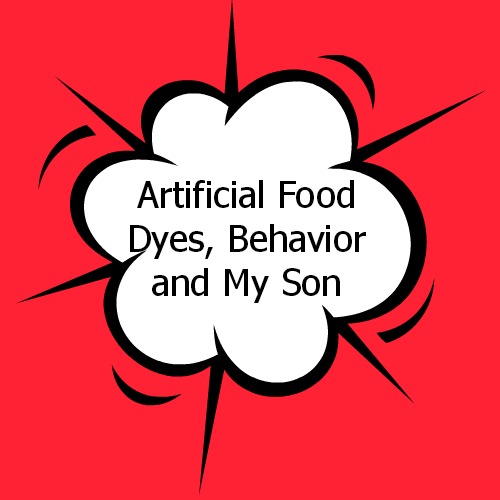 Carolyn shares details of her son's sensitivity to artificial food dyes
About five years ago, I managed to figure out what was "wrong" with my youngest son. Some of the time he was a happy, relatively polite, relatively well-behaved, active kid but (and this was a huge issue), some of the time he was unpleasant, miserable and defiant.
We were at a loss to understand what was happening with him. It was completely illogical and sometimes scary. Frankly, at times, my husband and I worried it was a mental health issue. We consulted our family doctor and attended family counseling.
After one particularly miserable evening, I sat at my computer and started searching "kids and anger". I think the first website that gave me hope was that of The Feingold Association of the United States. My son's symptoms couldn't be described as ADHD but there seemed to be "overlap" in some of their descriptions and our experiences.
Anyhow, we decided to try a one week elimination diet. We removed all coal tar food dyes from the foods he ate. Although we had planned to experiment for seven days, we knew in three or four that we had identified and solved the problem. He was a completely different boy when not consuming artificial food dyes – especially those derived from coal tar.
Now, fourteen years old, happy and healthy, he does not eat any artificial food dyes derived from coal tar or petroleum and he also avoids Annatto (which is technically considered "natural").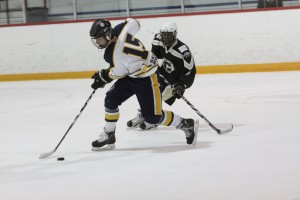 Red dye derived from coal tar can be called Red Dye 40, Red Dye #40 or Allura Red. In addition to eliminating Red Dye #40 from his diet, my son also avoids Yellow Dye #5 (also known as Tartrazine) and Blue Dye #1 and #2.
Basically, if a food, medicine, toothpaste or beverage has an artificial dye or Annatto as an ingredient, he does not ingest it.
Interestingly, after we figured his intolerance out, we had one professional say to us that kids who are sensitive to artificial food dyes are likely very sensitive to alot of things. It is part of their "make up."
On the "good news" front, the issue of sensitivity to color is now much better known than it was five years ago. President's Choice (Real Canadian Superstore) has recently announced that they are eliminating artificial dyes from their products by the end of this year. McCain also seems to be moving in this direction. Some products, especially in the United States are now specifically labeled "No Artificial Colors."
We have also discovered a few rather interesting differences between Canadian and American products. Miracle Whip produced in Canada has artificial food dye in it, American Miracle Whip does not. Jug chocolate milk, sold in Canada, has artificial food dye in it, American jug chocolate milk usually does not.
We don't trust anything – we have found artificial dyes in vanilla ice cream, in chocolate pudding, in French fries, in cheese, in salad dressing and in snack crackers. I read every label before I put a product into my shopping cart or before he eats it. We have even asked to see labels when eating in restaurants.
We are very fortunate because he is equally committed to avoiding the artificial food dyes. He never asks to eat anything with dye even when tempted by cupcakes decorated with sprinkles or the cherry on top of a milkshake. Obviously, artificial food dyes and Annatto make him feel terrible.
There is not a day that goes by without me feeling grateful that we solved the mystery of my son's behavior. What once seemed illogical and frightening is now completely understood and avoidable. We wonder, how many other children and their families are unknowingly dealing with sensitivities like his. We wonder how many children are having difficulty sleeping or managing their anger because something they ate was made to look "pretty" by adding an artificial food dye. This desire to create a more attractive food at less cost is unnecessary and is hurting our children. I continue to advocate for (at minimum) better food labeling but I would much prefer an outright ban of coal tar based artificial food dyes.
Some products we purchase (in Canada) because they don't include artificial food dyes or Annatto:
Cavendish Farms frozen potatoes, Fanta soft drinks, Colgate regular toothpaste, (some) Sudafed cold tablets, Kellogg's Frosted Flakes but not Kellogg's Vector (seems crazy), Smarties, Bryers' Natural Ice Cream, Powerade Clear and Kirkland Organic Chocolate Milk, available at Costco.
Our Artificial Dye Pinterest Board
Websites with helpful information about Artificial Dyes and Behavior
Center for Science in the Public Interest – Urges FDA to Ban Artificial Food Dyes
Artificial Dyes and Behavior on YouTube
I would love to hear your thoughts about this topic. It is one that I am passionate about.