Meet Children's Book Author Lisa Manzione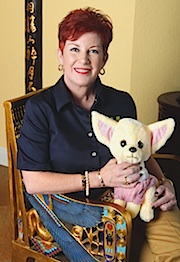 Author Twitter account @BellaAndHarryGo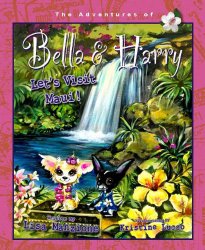 Tell us about your latest published children's book. Who do you think should read it? What are you most proud of?
The latest book published is Let's Visit Maui!. The book series is perfectly suited for ages 5-10. I am most proud of the fact the series has been very well received by parents, librarians, teachers, but most of all, children!
Let's Visit Maui!: Adventures of Bella & Harry (The Adventures of Bella & Harry) at Amazon.com
Was it difficult for you to get your first book published? What suggestions/words of encouragement do you have for aspiring authors/illustrators?
It was extremely difficult to get the first book in the series published. As a matter of fact, I had one publisher tell me the books were "too educational" for US children. Once I heard that comment, I was even more determined! I found a small publisher in South Florida and the first book was published. After attending Book Expo America, I realized I could publish the books on my own. I created my own company, hired a staff, and 14 books later, we are very pleased with our success.
As far as words of encouragement…Don't give up! If you truly believe in our product, the right opportunity will come along. It just takes time and persistence.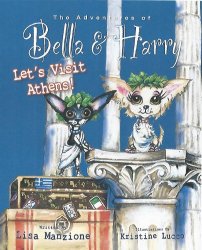 What are the joys of being an author / illustrator? What do you derive your greatest pleasure from?
I think the greatest joy is seeing how much children enjoy reading and learning about the world. I am just thrilled every time I speak to a youngster and they can tell me what Bella & Harry have taught them. I really love it when the child tells me they know even MORE about the cities/countries than Bella and Harry because they have done research on their own or with their classroom.
What are the biggest challenges of being an author / illustrator?
I believe the biggest challenge is keeping a child's interest in a story. In the Bella and Harry series, the stories are educational. I think it is necessary to keep the story fun (which holds their attention), but to also have a significant amount of educational content which can be a huge challenge because I don't want the book to feel like a history book.
Have any of your books been published electronically? If so, what was that process like? What sort of feedback have you had from readers?
Yes, the books have been published electronically through Reading Rainbow Kidz. There is an option with RRKidz…the book can be read aloud to you or you can turn that option off and read the book yourself.
The process with RR Kidz was a lot of fun! We have received tremendous feedback from readers, especially early readers who enjoy the narration option initially.
We plan to have additional e-books available in the fall, 2014.
If you could dine with any author/illustrator (alive or dead), who would you choose and why?
If I could dine with anyone it would be James Patterson. I love his "women's murder club"series!
Additionally, James Patterson lives in South FL and is very active in children's literacy programs, which I just LOVE!
Do you do school or library presentations? If so, please briefly describe topics/ geographical limitations.
I love to do library and school presentations! Generally, I read one book during the presentation, followed by a question and answer session. Those that answer the questions correctly are given a prize…sometimes another book, a Bella plush stuffed animal, back pack, etc. At the end of the presentation I give each child a book from the series that we did not read. Depending on the age of the children, sometimes I autograph the books individually as well.
As far as limitations, if I have advanced notice, there really are no limitations. If advance notice is limited, I can always Skype. In this instance, I would send the book ahead, so we can still do most of the above.