Generously illustrated chapter book: The Great Dog Disaster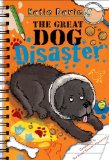 The Great Dog Disaster written by Katie Davies and illustrated by Hannah Shaw
Generously illustrated chapter book published by Simon and Schuster
Suzanne and Anna are great friends who live next door to each other. The wall between their two homes is so thin that, if they try, they can hear each other's family discussions. When Suzanne's mom inherits Great-Aunt Deidra's dog, the two girls are thrilled until they actually meet Beatrice. It seems Great-Aunt Deidra's dog is old and slow and smelly. Undaunted, the girls are determined to make Beatrice behave like they believe a proper dog should before medical bills and incontinence cause Suzanne's dad to do something drastic.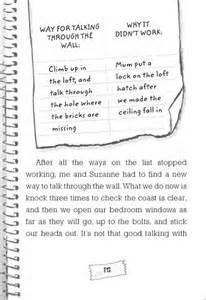 This generously illustrated chapter book will appeal to both boys and girls (aged 8-12), especially those with a fondness for dogs. At times, poignent, The Great Dog Disaster will encourage readers to consider the relationship between Great-Aunt Deidra and Beatrice, how neighbours and community can be important and how the girls' determination to make a difference has far-reaching implications. Ms. Shaw's charming illustrations and amply-spaced text will appeal to reluctant readers.
Note: Throughout the book, Anna refers to "Me and Suzanne." If grammar mistakes are a problem for you, The Great Dog Disaster will not be a good choice.
Website for the Great Critter Capers series of generously illustrated chapter books.
Lexile Level – 780L
The Great Dog Disaster at Amazon.com
The Great Dog Disaster at Amazon.ca