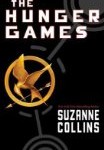 I've realized a few things about reluctance this year: 1 is that it can be subjective; 2 is that it exists in all of us; and 3 is that it can tell us a lot about ourselves, as readers and as individuals.
My reluctant-but-not-really-reluctant reader, Johnny, informed me the other day that he LOVES Gordon Korman. So much so, that he has read a number of Korman's books. Based on this, he decided to try Titanic. He actually ended up returning the book the next day because he didn't like it, but it was at this point that I realized his reluctance applies less to reading and more to WHAT he is reading. He's more than willing to read (or try) Korman books, anything by Sachar, and books recommended by myself or friends. So while he says he doesn't like to read, I think that really, he doesn't like wasting time reading books that don't pull him in. His reluctance is an ever changing thing, based on what he happens to be reading at the time. This led me to realization number 2.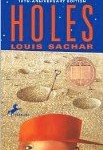 If reluctance applies to what we are reading and not reading itself, then it exists in all of us. My best friend often reminds me, when she's trying to get me to read a great book, how long I resisted reading Harry Potter. She has read the books more times than I can count and had praised them repeatedly for years. All 7 were out by the time I finally opened the Philosophers Stone. I couldn't put it down and was very grateful to have 6 more to read when I finished it. But, I had definitely been reluctant. What makes us, and students, so sure that we won't enjoy something? What makes us want to give some books a chance and not others? I continue to be a reluctant, or perhaps choosey, reader. This same friend had a hard time convincing me to try Hunger Games, which I also loved. However, when it came to book 3 of that series, my reluctance once again surfaced and the reason, I believe, is linked to my third realization.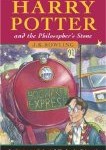 My reluctance to read Mockingjay, and even my approach to Hunger Games and Catching Fire, reflects aspects of my personality. I think that if we look at what hooks students and what doesn't, we can get some insight into their personalities as well. While reading Hunger Games, I needed verbal reassurance from my friend that things were going to be okay; that Katniss was going to be okay. I couldn't truly invest myself in the novel if she wasn't. Though she was okay, both in this book and the next, I still couldn't read the third because there was too much sadness for me. There were so many powerful aspects of the books; the characters, the fight for a better world, the relationships, the physical and mental challenges. But in the end, it still involved losing people and making horribly difficult choices. For me, it was too emotional. This relates to who I am as a person and made me realize that the books our students choose, likely relate to who they are as people.
If I take a look at Johnny's choices this year, I can definitely find links to his personality. Some of the books he has chosen are Lemonade War, Lemonade Crime, Holes ,and Small Steps. Each of these books has a strong male character, humor, struggles and challenges for the male character to overcome and interesting interactions between the characters. In my class, Johnny has the ability to take a 'lead role' in classroom activities. The other students enjoy working with him and playing with him. He's a people person, much like Evan in Lemonade War. He has a good sense of humor, which likely makes it easy for him to relate to books such as these. The strongest link I recognize however, is that each of the male characters in these books feel comfortable with the decisions they make. They know right from wrong and though they don't always make the best choice, they look for ways to please the people around them because they care.
Over the next little while, I'm going to watch the book selections of my students more closely. I'm going to try to find links between what they choose and what I see in them. Does the choice for fantasy and magic tell me something about them or link to their writing style perhaps? What about the students who choose books about power struggles and facing fears? Do they back away from books, like I do, that pull out too much of themselves or are those the books they seek? It'll be interesting to track what books some of my other reluctant readers are choosing or avoiding. The more we know about ourselves as readers, the better we can teach our students to get to know themselves through their choices.