The Home and School Connection – Middle Grade Reading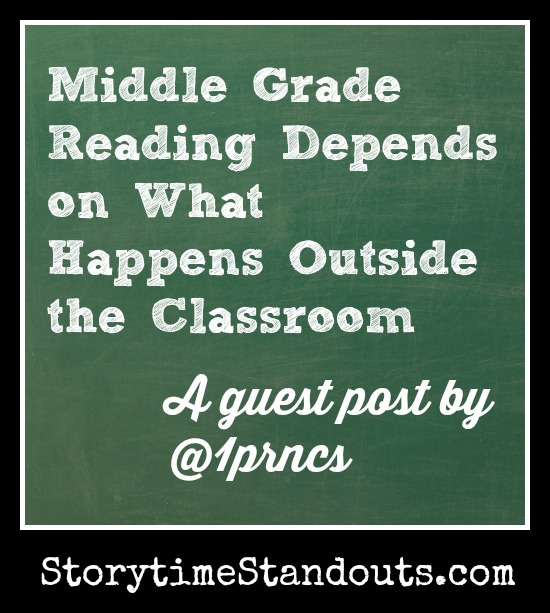 Middle Grade Reading Depends on What Happens Outside the Classroom
My students have already figured out a few things about me, which they happily shared with my new student teacher today. They told her that I like diet Pepsi (to the point of obsession), that I'm 35 (not sure she needed this information), and that I love to read. I can't really complain, since they were correct and also because I was glad they already figured out how much I value reading. From the way they've been raiding my book bins, I would say they value it as well. So far, so good. The boys are gravitating toward the graphic novels, making me glad I have plenty. The girls are really seem drawn in by the classics (Oliver Twist, Alice in Wonderland). I love those first few weeks of seeing their preferences. While things feel like they are off to a good start inside the classroom, the importance of what happens outside the classroom cannot be underestimated.
As much as I would truly LOVE to spend the entire day reading and writing with the kids (and I would), there's not enough hours in a school day. In a typical day, the students will get to hear me read aloud to them for 15-20 minutes and get to read to themselves for about 25-30. This sounds like a lot of reading in a day but it's not if you consider that it's academically directed. The read aloud tends to lead to learning strategies, such as predicting, questioning, and making connections. The 30 minute silent reading block is well liked by students, but hardly ever without at least one or two interruptions.
It is important that students know reading is not a "school activity". We teach them how to read, how to connect with what they read, and how to write about what they've read. At home, a perfect compliment to this routine, is encouraging them that reading is a great option for down time, car rides, before bed, or in the middle of a rainy day (or a sunny one). Kids need time to read that is uninterrupted. They also need time to read that is not leading to activities that will show what they know. When my oldest daughter is absorbed in a book, it's amazing what kinds of connections and conversations we have. I know that in school she can perform the reading strategies both orally and on paper. However, it is truly engaging to listen to her rave about a book or character she loves or to see her smile when I agree to "just one more chapter."
It's our job as parents to pass on our values to our children. Perhaps if you are not a reader, there are other ways to support and encourage your child. Take your lap top to the library while they read or ask them to cuddle on the couch, reading, while you do the crossword or watch tv. If you are a reader, READ. Your kids need to see you read. They need to see that you make time for reading and for yourself. This shows them the value, and pleasure, of reading.
As in many other areas of life, maybe it's time to go back to basics. Switch family movie night to family reading night. I want to say, show them they don't need technology to be engaged, but it seems hypocritical since I'm wrapping up this blog now so I can go read my Kindle

.