Summer Reading List for Middle Grade Students and Adults
As usual, I have piles of books waiting to be read in my house. I have too many to count on my Kindle, along with a stack of paperbacks and hardcovers. Being a writer and reader of various genres is both a blessing and a curse. My brain gets a little overwhelmed with all of the different things I want to read and write. So, it's good to have a goal or a focus. Along with visiting the new library in my city, I have some books that are on my To Be Read Summer Reading list: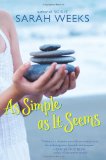 As Simple As it Seems by Sarah Weeks
When Verbie discovers some harsh truths about her parents, she wonders who she really is inside. She meets a boy, Pooch, who thinks she is a ghost. Since she's uncertain of her real self anyway, she goes along with his belief. This book looks and sounds fantastic. It deals with coming of age, friendship, and finding yourself.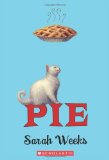 Pie by Sarah Weeks
Alice inherits a secret pie recipe which puts her in the middle of a tug of war between people who covet the world-famous recipe. A story about friendship and discovery, I look forward to getting into this one.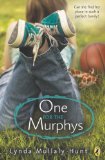 One for the Murphys by Lynda Mullaly Hunt
I'm drawn to stories about attachment and when I read the back of this one at the book fair, I couldn't put it down. Carly is used to foster homes and moving on, which makes becoming attached to the Murphy family even harder when her real mom decides she wants her back. A story of struggle, fitting in, and family, this one is probably going to make me cry.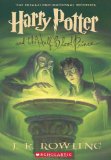 The Half Blood Prince by J.K. Rowling
The beginning of the end in a series of seven, I'm reading this one because I promised my ten year old daughter we could read it together this summer. I'm worried though because I know the darkness that it reveals and the sadness. Are we ever really ready to say goodbye to our favourite characters? We'll wait until closer to the end of the summer.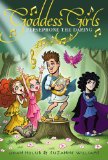 Persephone the Daring by Joan Holub and Suzanne Williams (not out until August 10th)
If I haven't done a post on the Goddess Girl series, I should. I love it. Yes, it's meant for children and I read it with my ten year old, but I think they're adorable. They incorporate the mythical with the real. Real friendship and boy struggles mixed into life at Mount Olympus Academy, where Athena's father, Zeus, is principal. I look forward to this one.
I read a quote by C.S. Lewis the other day:
"A children's story that can only be enjoyed by children is not a good children's story in the slightest."
And it's true. Picture books, children's books, and middle to youth books are extremely enjoyable and as an avid reader, should be part of your list. All of the themes that we relate to in life: friendship, relationships, fitting in, and acceptance play huge roles. These things never stop mattering to us, so to not read these books because they are meant for children is a shame. Some of the best books I've read this year have been aimed at an audience in the 9-14 age range. Maybe that says something about me, but I think that if a book hooks you and pulls you in, makes you connect to the characters and the story, it actually says more about the book.
What are you reading this summer?