Chronicles of Ancient Darkness – Terrific Series For Middle Grade Readers
Need to find a new series for middle grade readers?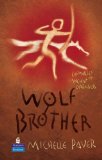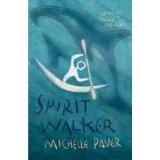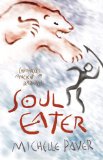 Michelle Paver's books: Wolf Brother
, Spirit Walker and Soul Eater sat unread on my bookshelf for far too long. These days, they are rarely in my office. These are the first three titles in a terrific series for middle grade readers. I have loaned each of them to many, many kids and, without exception, the books are devoured and the series is completed.
Wolf Brother is captivating, it has the perfect combination of tension and excitement. Set in primitive times, Wolf Brother begins when young Torak's father is killed by a terrible demon – a huge bear that has been possessed by a creature from the Other World. Now, orphaned, Torak adopts a wolf cub and discovers he can communicate with this new ally. Together, they begin a seemingly impossible quest; to reach the Mountain of the World Spirit.
The Chronicles of Ancient Darkness is a terrific series for middle grade readers. I strongly recommend it – especially for boys. Relatively short chapters, a fascinating setting and terrific tension make for a series that appeals to many reluctant readers.
Wolf Brother at Amazon.com
Wolf Brother at Amazon.ca