Recommended Chapter Books – What to Read After E.B. White and Roald Dahl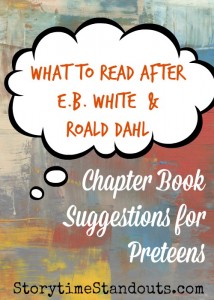 When you've read all the best-known novels for preteens, here are some lesser-known recommended chapter books





I work with a grade three girl who is a very good reader. She has read almost all of Roald Dahl's books (James and the Giant Peach, Charlie and the Chocolate Factory, The B.F.G., etc.) and also E.B. White's Charlotte's Web, Stuart Little and The Trumpet of the Swan. The question posed Wednesday was, "What shall I read next? What are your recommended chapter books for kids like me?"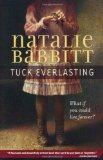 Let's take a look at some possibilities…
Tuck Everlasting
by Natalie Babbitt
A great pick for summertime reading, this adventure is set in the 1880s and tells the story of a family who has found a source of eternal life. Very difficult decisions lie ahead as one of the boys falls in love with Winnie. She must decide between eternal life with him and a life that will come to an end.
Tuck Everlasting at Amazon.com
Tuck Everlasting at Amazon.ca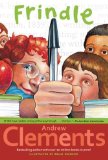 Frindle (plus The Landry News, The Report Card)
by Andrew Clements
Nick has loads of ideas – he's always trying to liven things up. His grade five teacher, known as The Lone Granger, is all business and unlikely to appreciate Nick's antics. However, an early assignment to look up word definitions may just have potential: why not call a pen something else? How about using frindle instead?
Frindle at Amazon.com
Frindle at Amazon.ca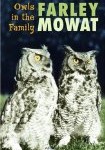 Owls in the Family
by Farley Mowat
I love this depiction of Mr. Mowat's boyhood. He lived in Saskatoon, Saskatchewan and had all manner of pets. His parents must have been amazing – imagine managing a household with a dog, gophers, snakes, owls and more. The chapter that describes the new minister's tumultuous visit is one I will never forget.
Owl in the Family at Amazon.com
Owls in the Family at Amazon.ca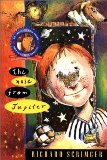 The Nose from Jupiter (plus A Nose for Adventure & Noses Are Red)
by Richard Scrimger
Leave your scepticism at the door and enjoy the fun. Poor Alan is a mess, there is something not quite right. His nose is stuffy, considerably stuffier than usual. Norbert, an alien from Jupiter, is an unexpected, uninvited guest in Alan's nose.
The Nose from Jupiter at Amazon.com
The Nose from Jupiter at Amazon.ca