Summertime Means Lots of Opportunity for Kids to Read and Do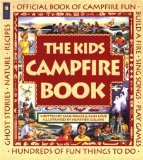 The lazy days of summer are perfect for reinforcing your child's emerging reading skills. When you are out and exploring, take a child-friendly reference book with you and keep it nearby as you do some star gazing, bird watching, beach or nature walks.
When sitting around a campfire, encourage story-telling or pull out a book of spooky stories and a flashlight. Snuggling up around a fire is the perfect place to listen to spine-chilling tales.
At home, provide easy access to supplies of crayons, pencils, lined and unlined paper. Keeping a summertime scrapbook or diary will encourage your child to do some writing and/or illustrating.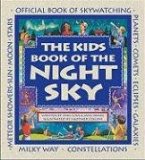 Look for books on CD or download audio books. Long drives are so much more pleasant when everyone is listening to an engaging story. I can still remember where we were driving when we heard the amazing recording of Cressida Cowell's hugely entertaining  How to Train Your Dragon (Heroic Misadventures of Hiccup Horrendous Haddock III)
. The miles simply flew by as our entire family created a fabulous memory.
Finally, don't forget the all-important trip to the library. For young children, look for a mix of rhyming books, alphabet books and other not-to-be-missed picture books. For older children why not find some books of science experiments or art projects to go along with some chapter books?
The Kids Campfire Book, Official Book of Campfire Fun at Amazon.com
The Kids Campfire Book, Official Book of Campfire Fun at Amazon.ca
The Kids Book of the Night Sky at Amazon.com
The Kids Book of the Night Sky at Amazon.ca