Meet Young Adult Fantasy Author Catherine Egan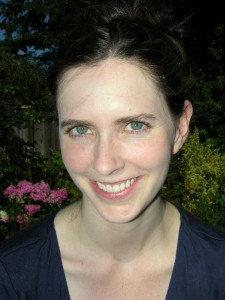 Catherine Egan grew up in Vancouver, Canada. She thinks it is a glorious city and there is no good reason ever to leave but, she left anyway. Since then she has lived on a wee volcanic Japanese island (which erupted during her time there and sent her hurtling straight into the arms of her now-husband), Tokyo, Kyoto, Beijing, an oil rig in the middle of the Bohai Bay (she still misses her little bedroom there), New Jersey, and now Connecticut, where she writes books and hangs out with her kids.
Shade and Sorceress won a 2013 Moonbeam Children's Book Award (Gold) in the Pre-Teen Fiction – Fantasy. It was also named an Ontario Library Association Best Bet for 2012 in the Young Adult Fiction category.
Author Twitter @byCatherineEgan
Tell us about your latest published children's book. Who do you think should read it? What are you most proud of?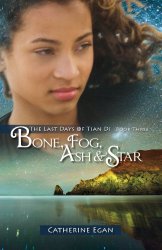 Bone, Fog, Ash & Star is the third and final book in The Last Days of Tian Di series. It will be published by Coteau Books on September 1, 2014. The trilogy follows my hero Eliza from the age of twelve in the first book, when she is kidnapped by magical beings who want to train her to be a Sorceress, to the age of sixteen, when she sets out on an impossible quest to gather four ancient objects in the hope of saving her loved ones and changing the world.
As for who should read it: certainly anyone who has read the first two books – you want to know how it all ends, don't you? It is a fast-paced adventure that should appeal to fantasy-readers from the age of around ten and up. I am most proud of my villain, the mostly-evil-but-sometimes-not Sorceress Nia – and perhaps more generally the ambiguity surrounding the ideas of villain and hero in the story.
Bone, Fog, Ash & Star: The Last Days of Tian Di Book 3 at Amazon.com
Bone, Fog, Ash & Star: The Last Days of Tian Di Book 3 at Amazon.ca
Thinking back to your own childhood, is there a particular author or illustrator who was a favourite? Why do you suppose that person's work resonated with you?
There are too many favourites and resonances to name here, but I think the first time I was really aware of an author's writing and how the style, the descriptions, the insights and turns-of-phrase could draw me in as much as the plot was when I read Louise Fitzhugh's The Long Secret. I was eleven, and it changed my idea of how I wanted to write, or what it might mean to write a book. I wouldn't have used the word genius then, but I think I was experiencing a brush with it, and it gave me shivers. It was also a very unsettling, uncomfortable read for me, because I recognized so much of my own childhood anger and self-absorption in Beth Ellen and Harriet.
When did you realize that you would be a writer/illustrator? Is there a particular person who has inspired and/or supported your work along the way?
Once I knew that books were written by human beings, that was the sort of human I wanted to be. I wrote my first novel when I was six years old. It was about a bunch of kids who lived on a farm (I had never been to a farm) and ran races. The heroine was called Cathy, and every chapter ended thusly: "Cathy won the race again!" I showed my book to my grandmother, who had been married to a writer. She read it very seriously, and told me it was a good first draft.
What are the joys of being an author / illustrator? What do you derive your greatest pleasure from?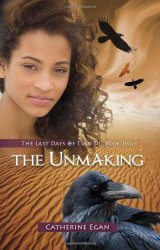 The writing itself is a tremendous joy. I have occasionally felt a bit insecure about how much I enjoy it, having come across so many quotations by famous, brilliant writers describing writing as torturous. I wondered if my enjoyment of it might be an indication of my mediocrity, but now that I am a little older, I don't care. It is frustrating when a story isn't clicking, or when I feel that I am writing badly or stupidly, but all the same, there is nothing I like better than thinking of stories and writing them down.
If you weren't an author / illustrator, what sort of work do you envision yourself doing? Have you had other careers or do you have another career now?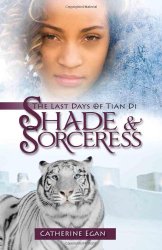 I have no talent at all for anything else, and no real desire to do anything else, but I have of course had a number of jobs. I taught ESL for many years. I don't think I was a very good teacher, but I really enjoyed meeting so many interesting people from all walks of life, and it was a great way to support myself while living abroad. The job I think of the most fondly, however, was my stint as a waitress in a sushi restaurant. Waitressing goes very well with writing. You sit at a desk alone and write during the day, and then in the evening you are up on your feet, rushing around and talking with people. It gives you the human interaction that I think writers really need so that they don't go crazy. I miss the people, and I miss the sushi.
If you could dine with any author/illustrator (alive or dead), who would you choose and why?
Nancy Mitford. Or maybe Oscar Wilde. Imagine dinner with Oscar Wilde! That's probably a very unoriginal answer, but both of them had a reputation for social brilliance as well as literary genius, and if I'm going to have dinner with someone, I want to laugh a lot.
Do you do school or library presentations? If so, please briefly describe topics/ geographical limitations.
I am open to doing school or library presentations but I live in New Haven, CT with small children and so my availability is limited.