Our School Book Fair – A winning opportunity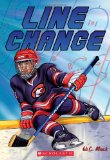 Today was the end of the Book Fair at our school. I love the Book Fair (perhaps a little too much). I love walking in and just browsing the tables, running my hand over the covers (I'm sure the librarian loves that), reading the backs of the novels, flipping through the picture books, and seeing all of the different books, just sitting there, waiting to be chosen.
I had already made several purchases this week and had promised myself I would not buy any more. Luckily, I was able to keep that promise because at the end of every book fair, one student wins $25.00 worth of books for their family and $25.00 worth of books for their classroom. That student was in my class this year.
I'm sure it was mostly amusing to the students to see how excited I was over the books, but it was genuine, so it's okay. Winning something always feels good; winning books felt great. I took two students with me and we chose a 'boy book', a 'girl book' and a 'class book'. Truthfully, I think all three books will be enjoyed, regardless of gender. It was very gratifying to have students pick out books they thought we'd all like. Was it just the cover that appealed? Was it the synopsis? The author? In the end, I think it was a combination. An inviting cover always gets your attention. A good summary of what the book is about will make you want to know more.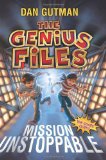 We chose Line Change by W.C. Mack, The Genius Files by Dan Gutman
and Breadcrumbs
by Anne Ursu. Having two students help me choose made me realize how much they are learning about each other. It's one thing for me to know them and find ways to help them achieve success, but it was very powerful for me to realize that they know their classmates as well. They chose Line Change because they know a couple of the boys are reluctant readers but love hockey. They chose Breadcrumbs because they thought we might all enjoy it as a teacher read aloud. We also started learning about fables and morals in fairytales today so it was very fitting (Breadcrumbs starts with Hazel and Jack, best friends, who meet some trouble in the woods. It is based on a Hans Christian Anderson story). The Genius Files was a rather amusing pick; it does sound like a funny story but really, they chose it because the main characters are named Pepsi and Coke. I may have a slight addiction to Diet Pepsi that my students like to tease me about. They decided it was a must have for our class. I guess they know their teacher pretty well too.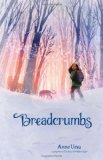 Back in the class, we excitedly shared our choices. The student who actually won, shared his $25.00 with his brother. This boy had fun picking out his book, even though reading might not be his top choice activity because he was caught up in the class excitement. Both he and his younger brother chose a novel and some fun scholastic trinkets.
So, because of my natural enthusiasm for 1) winning anything and 2)  reading, the students had the opportunity to get caught up in the simple pleasure of books. They took part in adding to our classroom library after considering our class needs. As most of the class had to stay behind while we visited the Book Fair, I left with the expectation that I would return to a quiet room. A bit surprisingly (they're ten-year-olds), I did! They were quiet, and patiently, waiting to find out what we bought. I know that on Monday, when the students who were away today return, they will relive that enthusiasm and want to share our new books.
It's good for kids to see us enjoy something and be excited. Having it be related to reading is a bonus.