A Way for Parents and Children to Connect Through Books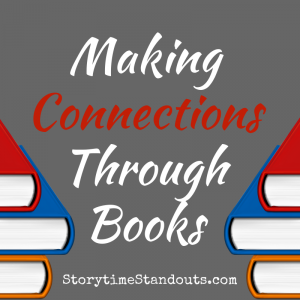 As a want-to-be writer, I find it fascinating that some authors can slip back and forth between genres and age groups. It shows a wide range of talent when an author produces a best selling thriller and then follows it up with a highly entertaining graphic novel. James Patterson and John Grisham are powerful examples of authors who show this flexibility on a regular basis. What really shows their strength as writers, however, is that the books they write for their younger audiences are so appealing to adults as well. Aside from providing more great reading material, authors such as these are also providing a unique way for parents (or teachers) and children (or students) to connect.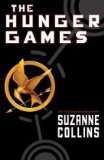 Patterson's latest young adult novel is Middle School, The Worst Years of My Life. The quick and fun chapters, along with the sketch graphics and the humor of two friends trying to get through their first year of middle school make it a great read. I laughed out loud at parts, remembering my own middle school days. While it connects with many of the students in the upper elementary grades, it definitely reaches out to boys.
Finding things in common with our kids (and students) is extremely important. They live in a fast-paced world of texting, Facebook, and instant messages. They are "connected" in ways that we never were. We need to jump on the opportunities to share meaningful conversations with them whenever we can. Taking an interest in what your kids are reading can be a way to start these conversations.
I had a Teacher on Call come in for me last week for a half day. I showed up right before the lunch bell and we were discussing how the morning went. I asked about a few students in particular and she made a comment that got me to thinking about this post: she had brought in the book The Mocking Jay, the third in the Hunger Games trilogy, so that she could read it while waiting for a friend after work. When a few of the students noticed she had it, they began asking her whether she liked it, had she finished it, did she like the others. The fact that she was reading a book that many of them are absorbed in right now created an instant connection, which is not always easy to do as a teacher on call.
Kids always find it a bit surprising when they realize that you may enjoy some of the same things they do. I have had wonderful conversations about Harry Potter, Holes, Twilight, Hunger Games, and a variety of other books that kids are hooked on. My enthusiasm is real and the kids respond to that. They want to know what you think, what you liked, and if you got to a certain part yet. I tell the kids how I feel about the books that we have in common and they feel open to sharing their thoughts. My class knows that even though I really liked Hunger Games, I stopped reading the trilogy because, for me, it was too sad. We ended up having a conversation about what makes us put down a book, what makes us go back to it, or what makes it so we absolutely cannot put it down.
I believe that connecting with kids strengthens our relationships with them and makes teaching them more successful. Try reading something your child is reading; aside from connecting with your child, you'll likely find yourself reading a great book as well.