Helping someone learn to read? Do you know the five finger rule?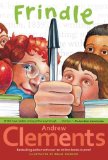 If you are helping a child learn to read, this simple trick might be the easiest way to decide if the chapter book is a good match for his or her reading level
Ask your child to read a page aloud. Each time he struggles with a word, he should raise one finger. If he raises five or more fingers per page, the book is too difficult. However, if he raises fewer than five fingers, the book is probably a good choice.
Ideally, we would like our children to choose books the same way Goldilocks would; we'd like them to select books that are 'just right' rather than 'too difficult' or 'too easy.' Having said that, 'easy' can be relaxing – a bit like browsing through a magazine – something we all enjoy doing from time to time.


Remember, if a chapter book is too difficult for your child to read independently, it might be a perfect choice for you to read aloud to your child.
When your child gets stuck on an unfamiliar word, here are some strategies we'd like her to use…
 Begin by using the first letter(s) as a clue, then move further into the unfamiliar word. Try to "sound out" the word and then blend the sounds together.
 Look at the pictures for clues. Especially in books for early readers, the pictures are intended to help tell the story.
 Look at the "chunks" within the unfamiliar word. Perhaps part of the word is known and can act as a clue.
 Consider what is happening in the story and what decide what might make sense.
 Go back and read the sentence (or even the paragraph) from the beginning. Think about the story and what decide what might fit.
 Listen to the words and decide if they sound 'right.'
If you are helping someone learn to read, you may also be interested in our Beginning to Read page