Meet Author Illustrator Patricia Storms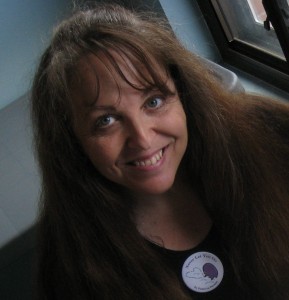 Patricia Storms is an award-winning editorial cartoonist and author/illustrator of children's books and humour books. Her cartoons have been published in numerous magazines and newspapers including Reader's Digest, The Town Crier, The National Post, The London Times, The London Evening Standard, The Chronicle of Higher Education and Canadian Notes and Queries. Her newest picture book, Never Let You Go (Scholastic Canada, 2013) has been described as "profound" with "exuberant illustrations", and has been published in numerous languages. She lives in Toronto, Ontario with her husband and two fat cats in a cozy old house full to the brim with books.

Author website
Author Facebook page
Author/illustrator Twitter Account: @stormsy
Tell us about your latest published children's book. Who do you think should read it? What are you most proud of?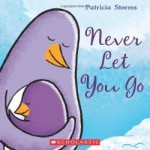 My latest picture book is Never Let You Go, written and illustrated by myself, published by Scholastic Canada. A description of the book:
" In this warm, funny book, an adorable penguin learns that Mom or Dad "will never let you go." Safely assured by the steadfast love of a parent, the little penguin can begin to explore its world bit by bit — draw a picture, chase the stars, even throw a tantrum — secure in the knowledge that a doting parent is always waiting in the wings.
Tender but never cloying, Never Let You Go gives a great, warm hug, followed by an encouraging pat as it sets up young readers to take their first big steps on the path to growing up. This story is destined to be a favourite read-aloud for parents and children alike, as the simple but powerful message of enduring love and support is one little readers will take to heart."
I think everyone should read it! I know young ones enjoy the bright funny pictures (and who can resist a cute purple penguin?); I also know that adults are very drawn to the story because it makes them think of their relationship with their child or grandchild. I'm quite proud of this book because it's the first time I really 'opened up my heart' so to speak, in my professional work. I'm also very please with how the art turned out. I pushed myself to improve my colours, and I tried some new techniques, and I think it worked out quite well!
Read what Storytime Standouts said about Never Let You Go and see a video of Patricia sharing the book.
Never Let You Go at Amazon.ca
Thinking back to your own childhood, is there a particular author or illustrator who was a favourite? Why do you suppose that person's work resonated with you?
I was probably most drawn to Maurice Sendak, but not 'Where the Wild things Are'. I was totally in love with his Nustshell Library – Chicken Soup with Rice, One was Johnny, Alligators All Around and Pierre. The stories are very well-written and clever. And the art is so rich and warm. As an adult, I've discovered the early work of Sendak (titles like A Hole is to Dig, Kenny's Window, The Moon Jumpers, Mr. Rabbit and the Lovely Present and Charlotte and the White Horse). I am totally in love with this period of his career. Dare I say it? I think his early work is much more appealing than Where the Wild Things Are.
Was it difficult for you to get your first book published? What suggestions/words of encouragement do you have for aspiring authors/illustrators?
If I really think about it, it wasn't that difficult for me initially getting published. I entered this bizarre world at a time when the internet & blogging was new. I was far too scared to show my art to an art director in person (who likes rejection? Nobody). It was much easier to just put one's art online and get rejected in a less direct way. Fortunately for me, various art directors liked my work, and I was quite busy doing a variety of illustration – magazine gags, greeting cards, editorial cartoons, book cover illustration and yes, children's book illustration.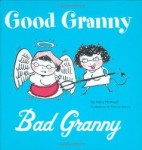 I would suggest to aspiring authors/illustrators to persist, persist, persist. Work hard at figuring out who you are and what you like. Be careful who you listen to regarding your dreams. If you are near people who are mocking your desires, or being very harsh & cruel regarding your work, get away from them. Constructive criticism is worthwhile, but stay away from those who maliciously cut you down.
When did you realize that you would be a writer/illustrator? Is there a particular person who has inspired and/or supported your work along the way?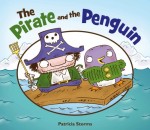 I had wanted to write & illustrate books ever since I was a teenager. But I had no clue back then how to make it a profession, and I struggled a great deal with confidence issues. When I was in my early 20s I was fortunate to encounter a very kind cartoonist by the name of Steven Toth who really encouraged me and helped me on my creative path. I'll be forever grateful to him.
Tell us about your experiences sharing your book with children. Has anything unusual / endearing / funny / unexpected happened?
Well, with my latest book, Never Let You Go, it's not the response of children that has surprised me – it's the response of adults. On numerous occasions when I've watched various adults read Never Let You Go for the first time, they have started to cry. Last year I put one of my pieces from the book (the page with the Southern Lights, known as Aurora Australis) in an art show, and I actually witnessed someone crying, just from looking at my art! I've never had that sort of response from my art before. It's quite an odd and humbling feeling, I must say.
What are the joys of being an author / illustrator? What do you derive your greatest pleasure from?
Creating something that comes from inside me, and seeing it become a real live book is a pretty amazing feeling, I must say. It does feel really great to be in alone in a room and drawing. It also feels pretty wonderful to see people young & not-so-young enjoying my books – seeing them laugh, ask questions, cry, and also seeing young kids being inspired to their own art once they encounter my books.
Do you do school or library presentations?
Yes, I do school presentations. I can present grades K-12. For Kindergarten I keep things simple – half hour session showing how to draw animals using basic shapes like circles, squares, triangles. I can also do a slide presentation of my new book, Never Let You Go, and then show the little ones how to draw penguins. Grades 1-5 I do an interactive 'Create a Character' gig, getting audience to give me ideas on how to draw eyes, nose, hair, etc for a character. After character is made I create a short story for the group to illustrate, introducing them to concepts like characters, setting & action. Grades 4-8 I do a slide presentation of my work, focusing mainly on creating a book cover for a publisher. Near the end of the presentation I provide the group with ideas for creating their own book cover. For grades 9-12 I present a picture book writing workshop, discussing trends in picture book publishing, and then near the end of the workshop I present some short writing exercise for the class to work on.