Meet Children's Book Novelist Jacqueline Guest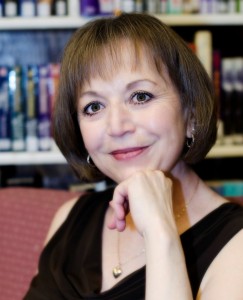 Jacqueline Guest is an international award winning author with eighteen published novels. She has presented across Canada and in the United States to audiences of all ages including the University of Calgary; Manitoba Association of Teachers of English; Alberta Association of Library Technicians; MASC Conference Ottawa; University of Victoria; Cultural Diversity Institute North Central Teachers Association; Young Alberta Book Society; Wordsworth Writing Camp; Dreamcatcher Aboriginal Conferences; Saskatoon Reading Council Teachers Conference; Batoche Historical Site; the Edmonton Young Offenders Centre; Mamawenig; Back to Batoche Days; Fort Calgary's Metis Cultural Festival, the American Indian Library Association, plus a host of other conferences and engagements. Jacqueline is the current Creator in Residence for the Canadian Society of Children's Authors, Illustrators and Performers. She has been Writer in Residence for the Marigold Library System and is the proud recipient of the 2013 Indspire Award for the Arts. With her experience in writing, editing, promotion, touring and the business aspects of being a writer, Jacqueline feels sharing her expertise can help new authors achieve their goals faster and with better results.
Twitter account @JacquelineGuest
Tell us about your latest published children's book. Who do you think should read it? What are you most proud of?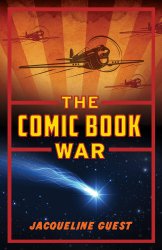 The Comic Book War is a great novel for readers of all ages. It tells the story of how one teenaged boy discovers a cosmic link between his comic book superheroes and his three brothers fighting overseas in WW2. It all starts when a meteorite falls from space in front of his eyes and he is able to find it…
This novel will make you believe in 'What if?', the biggest question in the universe. What if cosmic links do exist? What if we are all connected? What if we can tap into those connections to protect our loved ones?
This story is more than a coming of age novel, it shows us how we all cope with stress in different ways.
The Comic Book War at Amazon.com
The Comic Book War at Amazon.ca
Thinking back to your own childhood, is there a particular author or illustrator who was a favourite? Why do you suppose that person's work resonated with you?
Mark Twain was, is and always will be my favorite author. I have many other stars on my book shelves too numerous to mention, but Twain's stories continue to entertain and resonate with me even after all these years.
Was it difficult for you to get your first book published? What suggestions/words of encouragement do you have for aspiring authors/illustrators?
First books are always hard, but don't give up! Learning to write at a professional level is just like learning how to perform an athletic event at an Olympic level – it takes years of practice and dedication to achieve your goal, but it is so worth it. We will always need new books to inspire and entertain, and new writers coming up now will provide those wonderful books.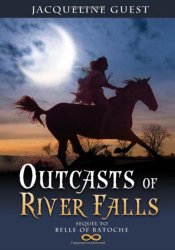 When did you realize that you would be a writer/illustrator? Is there a particular person who has inspired and/or supported your work along the way?
I have always wanted to be a writer, but was afraid to say it out loud when I was growing up in case I was ridiculed. After all, published authors don't come from a small village like Turner Valley, Alberta, they come from New York, or Toronto, or Vancouver- big cities with fancy schools. Well, I'm here to tell you, authors do come from small towns everywhere and you don't need an agent or fancy letters after your name. You just have to believe- and be willing to pay your dues.
If we were watching over your shoulder as you work on a book, what would we see? Where do you work? What does your writing / illustrating process look like?
Writing a novel is like running a marathon. It is hours of grueling practice, then many more hours honing your skills, and finally putting all that practice to work as you sit in front of your computer for hours on end, creating a world where not only your characters can live, but your readers too. I sit for long hours writing, oblivious to everything around me, eating chips with one hand while the other hand juggles a cup of tea as I pound on the keys. It's not magic, it's hard work. 😉
I call the room where I write a 'Scriptorium', (I even have a sign on the door!). People who have 9-5 jobs work in an 'office'; a writer doesn't have such nice tidy hours, which is why I like 'scriptorium' better.
Tell us about your experiences sharing your book with children. Has anything unusual / endearing / funny / unexpected happened?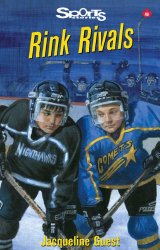 One of the coolest experiences I have had was working at a First Nation's school when a young boy in Grade 5 came up to me and told me he read Rink Rivals, a hockey novel about twin boys who scrap on the ice and off. I said that was great, and he became excited, telling me he read all the pages, right to the end and he was going to read another book now and that it was the first book he had ever read in his entire life! That was the ultimate compliment.
How do you stay connected with your readers? Have you gone on book tours? Do you engage on social media or through a website? Do you visit classrooms, libraries or bookstores?
I love travelling to share my excitement about reading with students everywhere. To see a student's excitement when they tell me about one of my books that they are reading and how the characters are so real, the adventure so exciting and the story so compelling, now, that's worth the time, expense, long hours and effort. I wish I was better at social media and keeping my website up to date, but I'm not a tech type, and if anyone out there would like to work on my website for me, let me know!!!
If you weren't an author / illustrator, what sort of work do you envision yourself doing? Have you had other careers or do you have another career now?
I have worked every job under the sun to support my writing habit: house cleaner, retail clerk, waitress, day care worker, core analyst in the oil industry and about a million more jobs I shudder to remember. I know how fortunate I am to have this dream job of being a writer.
If you could dine with any author/illustrator (alive or dead), who would you choose and why?
I would pay to dine with Mark Twain. Not only handsome, but the most talented writer ever!
Does music play a part in your writing/illustrating? If so, what sort of music do you connect with your work?
When I write, it has to be absolutely quiet. No music, no TV, no distractions. (I even shut the chimes off on my wall clock because it was driving me nuts!)
Do you do school or library presentations?
I travel extensively to schools and libraries everywhere. I recently was at two schools in Tanzania while there volunteering to teach an adult writing class. I have various presentations geared to tandem with curriculums. Here's some information: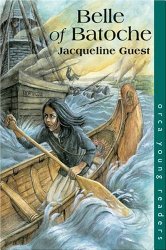 The Era of the Fur Trade explores Canada's past with a session that includes over fifty artifacts such as beaver pelts, bone fishing hooks, horn sewing needles, plus we learn the uses of the Metis Sash, and the laws for the buffalo hunt. It is very interactive with students from the audience assisting me as we paddle down the river with our canoe laden with furs or demonstrating how old fashioned aboriginal toys worked. Belle of Batoche and Outcasts of River Falls are great companion reads for this session.
Dinosaurs! This is geared for students in Kindergarten and grade one/two who dig dinosaurs. The PPT session includes fossils of bones, trees, dino poop and an actual dinosaur egg and comes complete with a coloring handout.
Ghost Messages: A Voyage with the Author, a sixty minute PPT session, tandems with my novel Ghost Messages and deals with laying the transatlantic cable in 1865,an event which changed the world for all time because it changed the way we communicate. Those texters in the audience need to know how this communication explosion we live in today started. Students see an actual piece of the first transatlantic cable, plus students can win a prize by decoding and answering a secret Morse Code question.
The Comic Book War: WW2, Meteorites and Comic Book Superheroes involves my new novel The Comic Book War. Students learn about the home front war effort including savings stamps, rationing, victory gardens and a host of other helpful facts. Plus, we explore the possibility that we are all connected on a cosmic level. Could a meteorite found by our hero connect comic book super heroes here in Canada with three soldiers fighting overseas? 'What if?' the most powerful question in the universe!
Jacqueline Guest's books are published by Coteau Books, Orca Book Publishers and James Lorimer and Company. She also works with Scholastic, Pearson Canada and Rubicon for short stories and levelled reading.