The Nature Of Monsters – Clare Clark
Storytime Standouts' teen contributor writes about young adult fiction title, The Nature of Monsters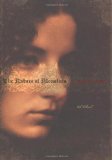 The Nature of Monsters – written by Clare Clark
Young Adult Fiction published by Houghton Mifflin Harcourt
In 1718 Eliza Tally arrives in London to work as a maid for an apothecary, a position arranged to protect the father of her unborn child from scandal. But why does her master want another maid when he already has one, a half-wit named Mary? And why is she never allowed to look her master in the face, or enter his study where he pursues his experiments? Soon Eliza realizes the nature of his obsession and must act to save the child, Mary, and herself.
Though not the most light and happy way to start off my summer reading, I really enjoyed this book. I loved the imagery in this book. It made me really feel that I was in that world. The whole novel is very descriptive, creating a dark and claustrophobic atmosphere. The story its self is haunting and scary, the author paints a very real picture of what London must have been like for the common people in the eighteenth century. Overall I really enjoyed this book. It has a different, mysterious plot line that would be enjoyed by fans of both the gothic and historical genres.
The Nature of Monsters at Amazon.com
The Nature of Monsters at Amazon.ca
Clare Clark @ 5×15 from 5×15 on Vimeo.