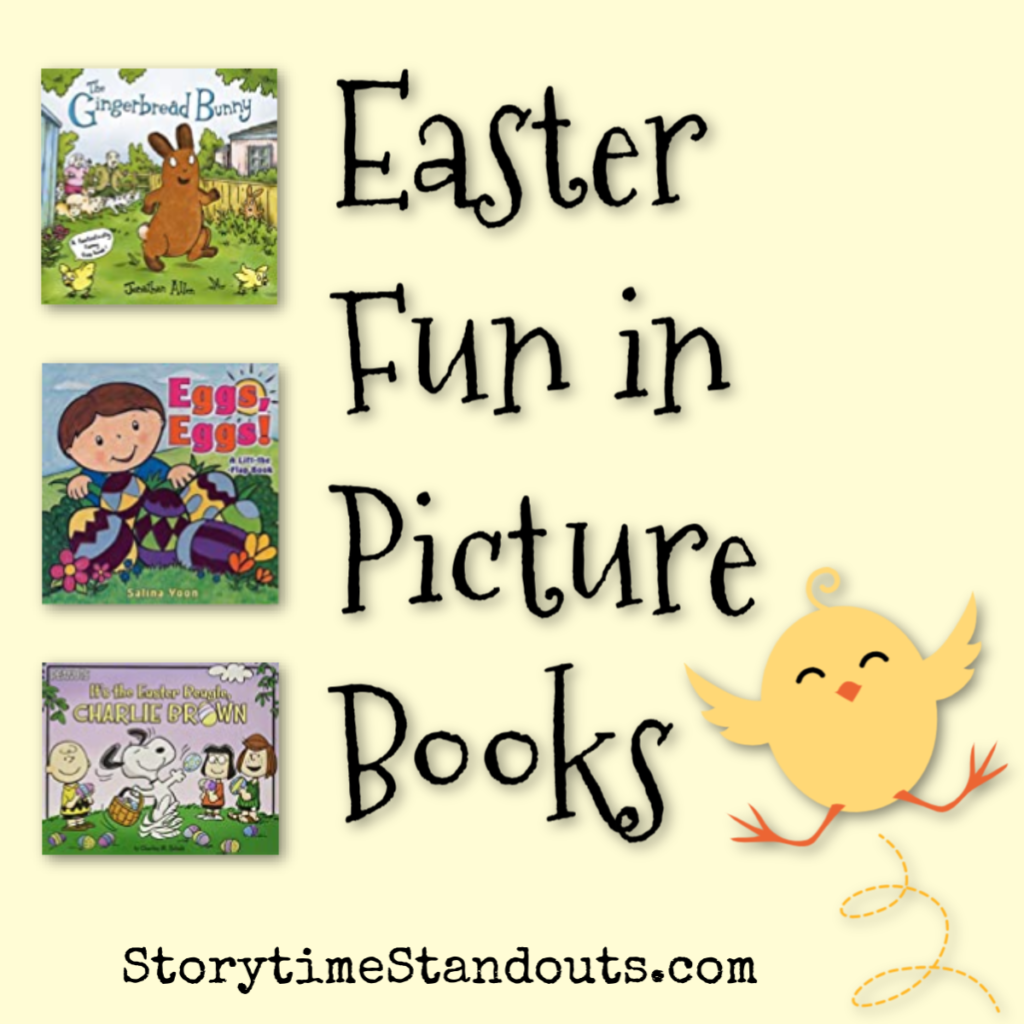 Easter is the perfect to time add new picture books to a child's library. Matching stories to seasons and holidays creates opportunities for children to make connections with family celebrations — and maybe even some festive baking! Today we are sharing three fun picture books for children who celebrate Easter to enjoy.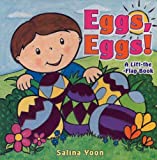 Eggs, Eggs! A Lift-the-Flap Boardbook created by Salina Yoon
Easter Lift-the-Flap Board Book published by Price Stern Sloan an imprint of Penguin Random House
A twelve-page board book that includes four sturdy flaps and concludes with a fold-out. This is a story for very young children. We follow Molly, Pete and Kate as they search for Easter eggs.
Young readers will enjoy the bright, colorful illustrations, feeling textures on the cover and on some of the pages while peeking behind the flaps to discover baskets, rabbits, eggs and more.
When one child is unsuccessful in her hunt, the others pool their sweet treats and demonstrate a positive message about sharing.
Best for very young children, the board book is larger than some so it is suitable for small group settings.
Eggs, Eggs! at Amazon.ca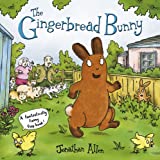 The Gingerbread Bunny written and illustrated by Jonathan Allen
Easter Lift-the Flap Picture Book published by Picture Corgi an imprint of Random House Children's Books
When a Little Old Woman and a Little Old Man bake a yummy gingerbread bunny and decorate it with chocolate, they can't wait to taste it. They put it near a window to cool but, before they get a chance to taste it, the gingerbread bunny escapes out an open window and triggers a merry chase.
Catch me? Ha ha! That's really funny! You can't catch me, I'm the GINGERBREAD BUNNY!
Soon the Little Old Woman, the Little Old Man, Farmer Smith's cats, Mrs. McBride's dogs, Lady Fanshawe's chickens, and Reverend Pugh's pigs chase the Gingerbread Bunny through the village, to a river and an apparently helpful Fox.
A good choice for 4-6-year-olds, The Gingerbread Bunny is quite true to the traditional Gingerbread Man tale so children will be able to make comparisons with other stories. Charming illustrations include 8 flaps that conceal what is happening behind a door, inside farm gates and in the tall grass near the river. We especially noticed and appreciated the (drawn and watercolored) facial expressions of the gingerbread bunny and his pursuers. Look for shock, determination, teasing, charm and, ultimately, denial.
The Gingerbread Bunny at Amazon.com
The Gingerbread Bunny at Amazon.ca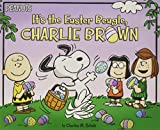 It's the Easter Beagle, Charlie Brown created by Charles M. Schulz
Easter Picture Book published by Simon Spotlight an imprint of Simon and Schuster
The always popular Peanuts gang celebrates Easter. Peppermint Patty and Marcie do their best to decorate Easter eggs, without much success. Sally needs new shoes for the special day and Linus is happily confident that the Easter Beagle will deliver special treats on Easter Day. Meanwhile, Lucy is focussing on her plan for a can't-fail Easter egg hunt and Charlie Brown predicts disappointment.
True-to-character, this is a story that will be best enjoyed by children who are familiar with, It's the Great Pumpkin, Charlie Brown and/or A Charlie Brown Christmas.
It's the Easter Beagle, Charlie Brown at Amazon.com
It's the Easter Beagle, Charlie Brown at Amazon.ca