Meet Picture Book Author James Littlejohn (Interview)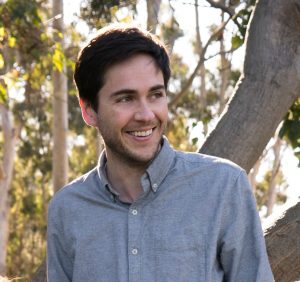 Today it is our pleasure to introduce picture book author, James Littlejohn. He is the author of B is for Baller
You can connect with James here…
Twitter: https://twitter.com/jameslittlejuan
Facebook: https://www.facebook.com/littlejohnbooks
Publisher: Triumph Books
Tell us about your latest published children's book. Who do you think should read it? What are you most proud of?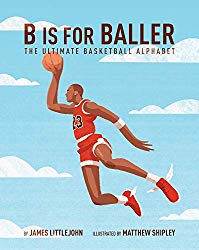 My book is "B is for Baller." It's a must for parents who love basketball and want to pass that love of the game along to their kids. I'm most proud hearing from parents who've told me it's sparked conversations with their kids about players they grew up watching.
Thinking back to your own childhood, is there a particular author or illustrator who was a favourite? Why do you suppose that person's work resonated with you?
Too many favorites to name, but Roald Dahl stands out. Loved the humor in his work.
Was it difficult for you to get your first book published? What suggestions/words of encouragement do you have for aspiring authors/illustrators?
We successfully launched "B is for Baller" on Kickstarter before finding a publisher, and I think the positive response we got from crowdfunding helped the publisher see its potential.
That said, "B is for Baller" wasn't my first, second or third book — those ones still haven't been published and likely never will be. So yes, it is difficult! If becoming an author or illustrator is an aspiration of yours, I think you have to accept that rejection is inevitable. There are too many talented people, and too few opportunities, for everyone to succeed at once.
What are the joys of being an author? What do you derive your greatest pleasure from?
I enjoy the creative process — coming up with new ideas and seeing those ideas come to life on the page is really satisfying.
What are the biggest challenges of being an author?
Other than finding a publisher… probably trying to write your own bio.
If you weren't an author, what sort of work do you envision yourself doing? Have you had other careers or do you have another career now?
I work full-time as a writer at an advertising agency. Keeps me creatively engaged, but also requires me to think a lot about marketing — skills I need and use often making and selling books.
B is for Baller: The Ultimate Basketball Alphabet at Amazon.com
B is for Baller: The Ultimate Basketball Alphabet at Amazon.ca
James is available for school or library presentations. He is based in Los Angeles.