Anti-bullying; different approaches for different ages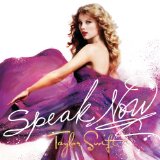 As an avid lover of picture books, and a writer of them as well, I have to remind myself that this isn't the only way to connect with kids, especially as they approach that pre-teen stage. I tend to lean toward using picture books as a way to teach reading skills, such as inferring, predicting, connecting, and visualizing because I find them very powerful. Also, when you pull out picture books in grade five, the students think the lesson isn't going to be as difficult. They love listening to stories and books that they would no longer pick out on their own in the library.
So while it may be a go-to strategy for me, I know that I have to reach out in other ways too. Especially when the message we need to convey becomes more and more important with every day. We talk about bullying frequently in the classroom because it's an always present subject. The discussions take many forms: ignoring, taunting, teasing, standing up, by-standing, taking action, cyberbullying, verbal vs physical, and how to deal with the different types.
This week, we made a group poster that we hoped would appeal to the victims of bullying. All of the slogans and catchphrases offered encouragement and support: "stand up", "believe", "brave", "don't give up", "strong", and many more. The kids did a great job coming up with things they could say to other students that would help them feel better about themselves and the situation they might find themselves in. Sadly, many of them have likely been in that situation and they need to know that how they feel is important.
Another very powerful resource that we don't turn to as often, is music. Lyrics are an incredibly powerful way to connect with students and help them explore issues that are current and real. Just like they enjoyed the nursery rhymes and songs when they were little, contemporary music can also leave a lasting impression. There is a wide range of artists that deal with issues like isolation, being different, standing up for yourself, not being alone, and believing in yourself. Of course, there are many with inappropriate lyrics that can't be shared at school, but there are also others that can help you connect your students to the issues at hand. Think: Mean by Taylor Swift, Firework by Katy Perry, Who Says by Saleena Gomez, and even Loser Like Me by the Glee Cast. It is yet another avenue to explore that offers us the opportunity to connect with kids at their level, with something they already feel strongly about; music. In addition to the lyrics, the students appreciate the artists that sing them. These artists write about being different and unaccepted, making the kids realize that even people they admire may have felt this way too.
The truth is, bullying happens in every walk of life, at every age. Teaching compassion, acceptance, empathy, and understanding at every age is essential. It needs to be something that continues to be emphasized throughout all stages, both at home and at school. Kids, and many adults need to know that the choices they make, whether in words or actions, affect the people around them. This never stops being true. Sometimes I worry that we get lost in all of the details without remembering what's most important: people. We are teaching more than Math or Language Arts. We are teaching students how to engage and interact and resolve conflict, how to accept differences and celebrate being unique.
The connection between home and school is an important one because these types of things cannot be taught in a 45-minute Personal Planning lesson. It has to be part of us so we can encourage it to be part of them. So next time you are listening to your favorite artist, think about the message that they're sending. Better yet, put on Taylor Swift and sing along with them; ask your kids why they think she would write a song like Mean. Ask them what they think it means, do they see bullying at school, how do they deal with it? We need to talk to our kids and communicate with them. We use resources like books and lyrics, but in the end, it is us sending them the message of what is important by what we choose to share with them, by how we act and interact.
Wear pink on Wednesday, read some of the great books out there on bullying (Enemy Pie, Juice Box Bully, Eight Keys, Slob, The Recess Queen– I could go on and on), or listen to music that empowers your kids to find their voice. Talk to your kids about why you're doing it and what it all means. Even if they know the reason behind why we wear pink on February 27th, talk to them, read with them, sing with them. Just find a way to let them know that we are all in this together.
Mean at Amazon.com
Mean at Amazon.ca