Young Adult Fiction Today – Different worlds…or not?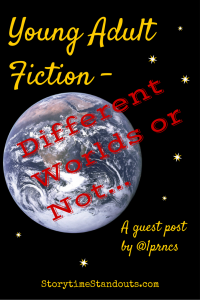 I brought home 5 young adult fiction books from the Scholastic Book Fair to read this summer. It is always difficult to make a choice and I could easily get into serious financial trouble if given free rein in a book store. But since I'm fairly fond of my marriage, I limited myself. While making my choices, I was struck by the rather morbid story lines.
The selections included plots that dealt with the afterlife, ghosts, sibling deaths, parent deaths, autism, disease and similar horrible afflictions and topics you can think of. Most of the books sounded excellent, despite the rather grave subjects. More than that, the books were definitely capturing interest; many of my students chose stories that I had decided against because I wanted something lighter.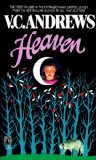 I started thinking that maybe we shouldn't be exposing the students, our kids, to these topics. I don't really want my daughter reading or asking about the afterlife, wondering what terrorism is, or thinking about the dangers that exist for kids trying to find themselves in middle school. It's one of those balance issues again because if my kids ask me about things, I'd rather be honest. I don't want them completely unaware or in the dark, but a little unaware until they're older seems okay with me. But most kids aren't; unaware that is. They have access to far more information through social media and technology than I ever did at the same age.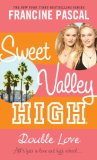 It was this thought that made me think about what I was reading at their age. Surely it wasn't about disease, terror, and end of the world chaos! I had to have been reading something that protected my unjaded 12 year old view of life. Only it wasn't. I didn't watch the news or have access to high speed internet at 12 so maybe I wasn't as "aware" as kids are today. However, I was reading Heaven by V.C. Andrews and vividly remember reading it over and over again. No terrorism there. Just a girl growing up dirt poor, in a shack, hated by the father that eventually sells her, forcing her to go out into the world and discover the truth about her past. Nope. No terrorism there. Of course, I was also reading Sweet Valley High. What could be more innocent than Jessica and Elizabeth Wakefield? The perfect Wakefield twins and their friends who experienced drugs, death, kidnapping, and a whole host of other over the top tragedies. I say that fondly, as I remember being completely addicted to the series. Just as, I would imagine, today's young adults are addicted to the engaging plots and twists found in Hunger Games, Speak, Twilight, Abandon, Sold, Stargirl, Slob, and so many other well-written, attention-grabbing, heart-twisting young adult fiction titles on the best sellers list.
I didn't take enough Psychology courses to truly dissect why, as both kids and adults, we are  drawn to stories that present that edge of darkness. Having said that, you don't need Psychology courses to recognize that each of these books have common elements. The main characters are flawed, allowing the audience to connect with them. The crisis or darkness that each of them must confront seems overwhelming but they manage. They don't escape the darkness without scars but are stronger for what they have faced. They aren't perfect, but they survive. So maybe, the solace we all find in the dark is actually hope. Hope that we are strong enough to face what comes our way. Strong enough to be the people we want to be, despite the obstacles in our way.
In light of recent real-world tragedies, it seems to me that hope is never a bad thing. We can't control real life and we can't predict the outcome. But there's a comfort in knowing that when the darkness comes in the book, somehow everything will be okay. I wish we could make the same assurances in life. I wish that in life, like in books, we knew, in the end, that the boy will get the girl, justice will be served, and good will trump bad. But life's not like that. And sometimes, the only way to deal with that reality is to fall into a good book, with amazing characters that maybe remind you a little of yourself, and know that, in the end, things will work out.