Using Word Families With Beginning Readers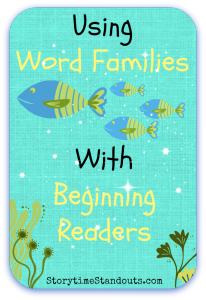 When working with children who are just beginning to sound out words, I have had great success using word families.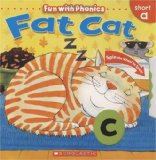 Fat Cat written by Sue Graves and illustrated by Jan Smith
A Fun With Phonics book published by Cartwheel Books, an imprint of Scholastic Books
Shortly after a child discovers that C -A -T spells cat, it can be enormously rewarding to introduce B-A-T and M-A-T. Often a child's eyes grow as big as saucers as he realizes the relationship between the three words. He makes a connection and sounding out BAT, CAT, FAT, HAT, MAT, PAT, RAT and SAT is not nearly as difficult as he originally thought. Soon he has eight new words to be proud of (rather than just one).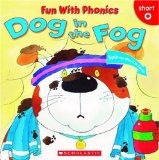 There have been many, many books written that focus on word families. A search of "Fat Cat" might produce a dozen or more results. I'm delighted to let you know about a series that combines word families, spinning word wheels, picture clues and early reader books. The word wheels are sturdy and easy to spin. They each create eight words: the wheel for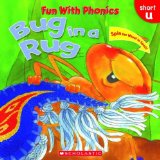 Bug in a Rug produces bug, hug, dug, jug, mug, pug, tug and rug.




Beginning readers will need some help decoding the story but will find the illustrations helpful and will soon notice that the word family words are printed using red ink. if 'reading' with an older family member, the child could be asked to 'read just the red words' until familiar with the vocabulary. Good fun and a helpful resource for those who are just learning about word families and beginning to read.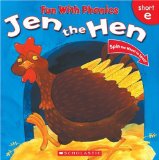 Fat Cat at Amazon.com
| Fat Cat at Amazon.ca
Jen The Hen at Amazon.com
| Jen the Hen at Amazon.ca
Dog In The Fog at Amazon.com
| Dog in the Fog at Amazon.ca
Bug In A Rug at Amazon.com
| Bug in a Rug at Amazon.ca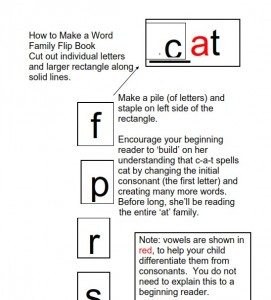 On the Storytime Standouts Word Families page we include Word Family Flip Books for short vowel word families. Print the pages and cut out the individual letters. Cut out the larger rectangle along the lines. Make a pile of letters (check that they are all the right way up) and staple them to the left of the word ending. Encourage your beginning reader to 'build' on her knowledge that C-A-T spells CAT by flipping the letters and substituting the consonant. She'll create many more words and feel a thrill of success.
Our Word Families page also has several word family printables that show the words with pictures. These are great for beginning readers in Kindergarten and Grade One.
Our early learning printables, including our word family printables are in PDF format, if you don't already use Adobe Reader, you will need to download it to access the word family printables.


You will find our selection of free printable alphabets here and all of our early learning printables here.