Storytime Standouts shares three magical picture books – each one is an outstanding book to read aloud to children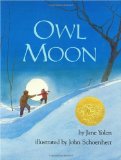 Owl Moon – written by Jane Yolen, illustrated by John Schoenherr
In 1988 the Caldecott Medal was awarded to Owl Moon. A special 20th-anniversary edition is now available and provides an opportunity to discover the picture book's wonderful, timeless magic.
It is very late at night when a father and his young daughter venture into the cold. They are seeking a glimpse of a great horned owl. The companions walk together silently and eagerly under an Owl Moon.
Beautifully illustrated, this is a remarkable book that will be enjoyed by the entire family. The depiction of the young girl's excitement will no doubt inspire parents to bend their bedtime rules and enjoy a moonlit, late night walk.
Owl Moon at Amazon.com
Owl Moon at Amazon.ca
---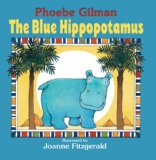 The Blue Hippopotamus – written by Phoebe Gilman, illustrated by Joanne Fitgerald
A finalist for the 2007 Governor General's Literary Awards, The Blue Hippopotamus is the story of a little hippo who falls in love with the Pharoah's daughter. When he comes to the sad realization that the young girl will not love a hippo, he seeks the help of a magician and is changed into a clay toy. His love for the girl endures for many years and, when he observes her loneliness as a young woman, he unselfishly wishes for her happiness. His generosity is magically rewarded and he is once again transformed.
Blue Hippopotamus at Amazon.com
Blue Hippopotamus at Amazon.ca
---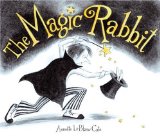 The Magic Rabbit – written and illustrated by Annette LeBlanc Cate
Ray and Bunny have a very special relationship: they live together, work together and are best friends. One day, while performing their magic show, Ray and Bunny are accidentally separated. The magician doesn't see a yappy dog chase Bunny down the street and away from him. Both Ray and his friend are devastated. Tired and hungry, the lonely bunny wanders in the dark until the distinctive aroma of popcorn catches his attention.
Truly enchanting, I hope Ms. Cate will continue to conjure charming picture books for youngsters.
The Magic Rabbit at Amazon.com
The Magic Rabbit at Amazon.ca