Paul Thurlby's Stylish Alphabet
Storytime Standouts looks at a stylish picture book, Paul Thurlby's Alphabet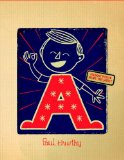 Paul Thurlby's Alphabet
created by Paul Thurlby
Alphabet book published by Templar Books an imprint of Candlewick Press
Featuring bright, bold retro illustrations, Paul Thurlby's Alphabet is a stylish tribute to graphic design and each of the letters of the alphabet. Young children will enjoy the dramatic and distinctive artwork while learning about letter shapes and sounds.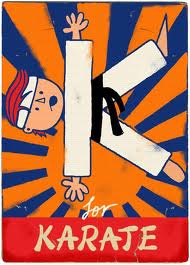 On the left side of each spread, we see a single letter in uppercase and lowercase form. The corresponding right side of each spread features an illustration that incorporates the shape of the uppercase letter and minimal text.
Older children and adults will particularly appreciate the aesthetics of Paul Thurlby's Alphabet, possibly using his ideas as inspiration for their own graphic artwork. Removing the book jacket and opening it reveals a gorgeous poster that highlights each of the illustrations from the book. Lovely.
Paul Thurlby's Alphabet at Amazon.com
Paul Thurlby's Alphabet at Amazon.ca
Paul Thurlby's PhotoStream on Flickr
Note: When selecting illustrations for the vowels, Thurlby uses a mix of short and long vowel sounds: A = awesome, I = island