Reading Aloud to Children and Why It is Very Important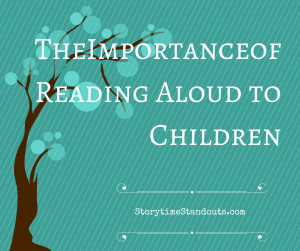 It is almost impossible to believe that the 2011/12 school year marks the tenth anniversary of Storytime Standouts. Indeed, I have been writing about the importance of reading aloud while introducing wonderful picture books for families for nearly a decade. My first column was dated April 2002 and included a review of Stella, Fairy of the Forest. I love letting parents and teachers know about wonderful children's books just as much today as I did ten years ago. As well, I remain committed to sharing the importance of reading aloud to children whenever I have an opportunity to do so.
Given that this is a special anniversary for Storytime Standouts and since it is the start of a new school year, I want to share my suggestions for ensuring that young children mature into young adults who love to read…
• Start 'em young –
Beginning at six months of age, every child should hear at least two picture books read aloud every day. If we begin when a child is still an infant, the baby gets used to the idea of snuggling close and enjoying a story. If we introduce stories when children are older and 'on the move,' it may be more difficult to entice them to cuddle with us, enjoy the story and the illustrations.
• Every day, no matter what –
Making time for stories, whether at bedtime or during the day, should be sacred. Even on busy days, when we are on holiday or when a babysitter is involved, enjoying two picture books every day is essential for youngsters. It is for this reason that bedtime stories should never be withdrawn as a form of discipline.
• Help your child learn words, concepts and lessons –
When children hear two stories a day, they will enjoy 730 stories in one year and 3650 stories in five years. Hearing more than three thousand stories in five years will introduce all sorts of delicious vocabulary, fascinating concepts, wonderful artwork and important lessons. If we delay reading aloud to our children, perhaps waiting until they are two years of age, we miss the opportunity to expose them to the vocabulary, concepts, artwork and lessons in more than one thousand picture books. If each story introduces just two new words… that means your child will have missed the opportunity to add more than two thousand words to her vocabulary.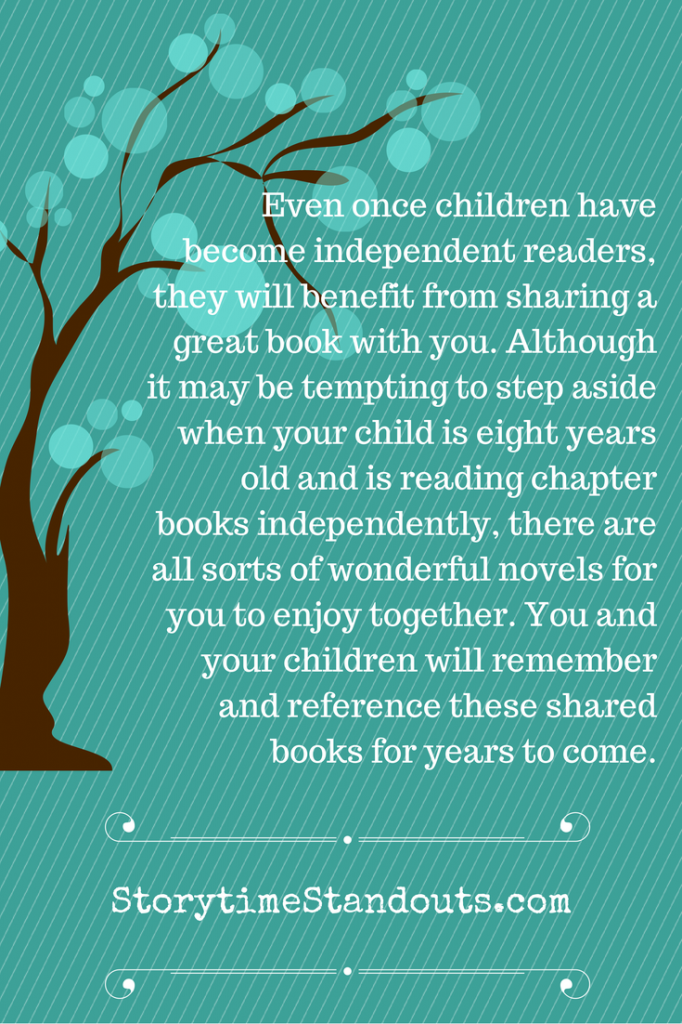 • There is something for everyone –
Exploring the vast array of children's books will be fun and rewarding for both you and your child. Visit your local library or book store and dive into the wealth of fairy tales, fables, tall tales, concept books, alphabet books, nursery rhymes, poetry, humor, lift the flap, wordless, fiction and nonfiction picture books. There is truly a picture book for every occasion.
• Make connections –
Encourage children to make connections with the books they hear read aloud. Whether starting school or visiting a pumpkin patch, dealing with a sibling or learning to ride a bike, there are picture books to match a young child's experiences. Parents can enrich the read aloud experience by pausing to ask questions, "What do you think Little Red Riding Hood should do?" "Which version of The Three Bears did you like best?" "Which story book character do you like best? Lilly, Wemberly, Olivia…"
• Continue reading aloud –
Even once children have become independent readers, they will benefit from sharing a great book with you. Although it may be tempting to step aside when your child is eight years old and is reading chapter books independently, there are all sorts of wonderful novels for you to enjoy together. You and your children will remember and reference these shared books for years to come.
For additional information, read our 10 FAQs About Reading Aloud to Children and Why Sharing a Bedtime Story or Two is Not to Be Missed.