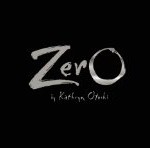 Zero by Kathryn Otoshi
A counting picture book that examines themes of self esteem and self worth published by KO Kids Books
Kathryn Otoshi's picture book, One, was a delight from cover to cover and won many awards. Her latest picture book is titled, Zero and it will certainly be a strong contender as well.
When Zero looks at herself in a mirror, she sees 'nothing' and 'emptiness.' She compares herself to other, larger numbers and finds herself lacking. She longs to have value. Self-conscious about her roundness, Zero lacks social skills. When she tries to participate, she is clumsy. Unfortunately, she flattens the other numbers in her exhuberant attempt to join in their fun.
Vibrant, colourful and bold illustrations support a thought-provoking story that can be enjoyed on many different levels. Whether read simply as a counting book or used as to elicit discussions about individuality and self worth, Zero by Kathryn Otoshi belongs on every child's bookshelf.
Zero at Amazon.com
Zero at Amazon.ca
You will also be interested in our page titled "Diversity." We highlight picture books and chapter books that celebrate and inform us about human diversity including learning disabilities, physical disabilities, allergies, single parent families, interracial families, same sex parents, aging, death and more.