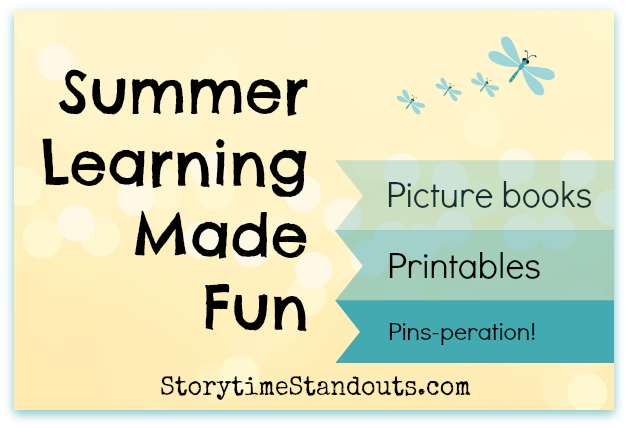 Highlighting Great Summer and Camping Theme Picture Books for Children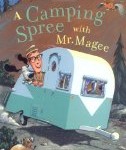 A Camping Spree with Mr. Magee – written and Illustrated by Chris Van Dusen
Camping theme picture book published by Chronicle Books
An absolutely irresistible adventure story for young children. A Camping Spree With Mr. Magee
is one of my all-time favorite picture books. When Mr. Magee and his small dog begin their camping trip, they have no inkling that a near-sighted, marshmallow-fancying bear will soon have them staring down a fifty foot waterfall.
They were snoring and snoozing, enjoying a dream, When splash went the camper right into the stream! The splash shook the camper. They jumped out of bed. "Now what in the world was that?" Magee said.
Both adults and children will thoroughly enjoy the rich and dramatic illustrations as well as the delightful rhyming prose. Don't miss it!
36 pages, Ages 4 to 7
A Camping Spree With Mr. Magee at Amazon.com
A Camping Spree with Mr. Magee at Amazon.ca
---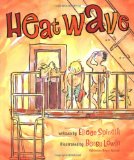 Heat Wave – written by Eileen Spinelli and illustrated by Betsy Lewin
Summer weather picture book published by Harcourt, Inc.
What a sizzling combo! Eileen Spinelli and Betsy Lewin have teamed up to create the perfect bedtime story for a stifling hot summer day. Set in an era before air conditioning was commonplace, everyone in Lumberville is seeking relief from the oppressive heat:
Butchy Bezwick and Charley Pappas squirted each other with garden hoses and lay on the cool linoleum listening to the radio.
"Take me to the drugstore for an ice-cream soda, please," Abigail Blue begged her father. "Please!"'
Whether you and your child are experiencing hot, humid summertime weather or just wishing for one more blast, Heat Wave is a delightful summer-theme picture book that will evoke long-past lazy summer days and much simpler times. Ms. Spinelli's prose and Ms. Lewin's illustrations are a perfect match, evoking a strong sense of community and family.
Good fun for youngsters aged four and up, the is a picture book that adults will thoroughly enjoy sharing with children.
Note – Heat Wave begins on a Sunday and ends on a Saturday. If desired, extension activities could include learning about the days of the week.
Heat Wave at Amazon.com
Heat Wave at Amazon.ca
---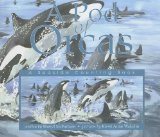 A Pod of Orcas: A Seaside Counting Book written by Sheryl McFarlane and illustrated by Kirsti Anne Wakelin
Ocean and beach-theme concept book published by Fitzhenry & Whiteside
Preschoolers will love the sailboats, harbour seals, sandcastles and magnificent orcas. Written and illustrated by residents of British Columbia, the gentle rhymes and striking illustrations encourage closer examination of a beautiful day at the seaside.
Highly recommended
24 pages and suitable for children 2 to 5
A Pod of Orcas at Amazon.com
A Pod of Orcas at Amazon.ca
---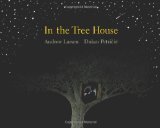 In the Tree House written by Andrew Larsen and illustrated by Dušan Petričić
Picture Book published by Kids Can Press
One of my favorite parenting memories involves snuggling with my sons and watching the Perseid Meteor Showers. When they were young, we scheduled an annual camping trip with friends so that we would be away from city lights and able to watch for shooting stars. I will never forget the experience of sitting beachside in a folding chair with one of my sons on my lap. We would wrap a blanket around us and wait. Most years there were eight of us searching for the dramatic streaks of light across the night sky. Each time a meteor appeared, there would be squeals of delight, "Oh, did you see THAT one?"
Andrew Larsen's In the Tree House tells of a young boy who is feeling the changes that time brings. He and his family move into a new house and, instead of sharing with an older brother, he has his own room. He misses having his brother in his room and he has trouble falling asleep. He uses his wakefulness to plan treehouses. He's excited when his brother starts drawing treehouses and he's thrilled when his dad agrees to make his dream a reality. It is not long before Dad and sons are perched up high, gazing at the night sky.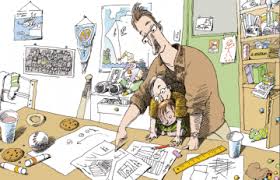 "Why aren't there any stars?" I asked between gulps of lemonade.
"They're up there," Dad said. "We just can't see them,"
He explained how the lights from the city make the sky too bright for us to see the stars shine.
The boys love spending their summer in the tree house. They play cards and read comics and watch their neighborhood.
The following year, circumstances have changed. The older brother has new friends and they keep him busy. The tree house that was once magical now seems empty until a chance power outage transforms the neighborhood. In the darkness, the older brother returns to the tree house and the boys' special relationship is revealed once again – just as the utter darkness reveals a sparkling night sky.
In the Tree House is a shining tribute to the special relationship between siblings and the small, meaningful moments that make a world of difference.
Nominated for a (Ontario Library Association) 2014 Blue Spruce Forest of Reading Award
In the Tree House has also been nominated for a 2013 Children's and Young Adult Bloggers' Literary Award.
In the Tree House at Amazon.com
In the Tree House at Amazon.ca
---

Free Summer and Camping Theme Printables for Homeschool, Preschool and Kindergarten
If you are spending your weekend at a beach, having a picnic or camping, why not follow-up with a learning activity or two? We offer more than 200 free printable PDFs for all sorts of occasions. For summer, we want to highlight our
sandcastle interlined paper
and our
beach vocabulary printable
. When used together, young writers will be inspired by the vocabulary and will feel confident when writing about a great day at the beach.
Step 1 – Make sure you have Adobe Reader. If you don't have it, please click on the 'Get Adobe Reader' button to install it for free.


Step 2 – Pin this page, bookmark this page, share this page, "Like" us on Facebook or sign up for our newsletter.
Step 3 – Choose from any of our 250 free downloads, including these free summer-theme printables.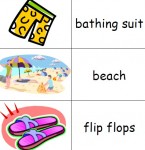 Beach Picture Dictionary

Free printable picture dictionary for readers and writers in kindergarten and grade one.

A Camping We Will Go

Free, printable traditional children's song about camping.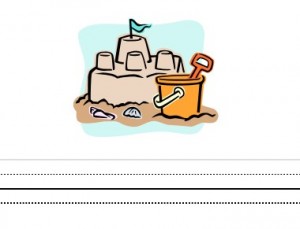 Writing paper for kids - Camping

Camping theme interlined paper for beginning writers.

Writing paper for kids - Canada Day

Canada- theme interlined paper for beginning writers.

Writing paper for kids - July 4th, Independence Day

Independence Day theme interlined paper for beginning writers.

Writing paper for kids - Picnic

Picnic theme interlined paper for beginning writers.

Writing paper for kids - Roadtrip

Roadtrip theme interlined paper for beginning writers.

Writing paper for kids - Sandcastle

Beach theme interlined paper for beginning writers.

Writing paper for kids - Sunflower

Sunflower theme interlined paper for beginning writers.

Writing paper for kids - Watermelon

Watermelon, Summer theme interlined paper for beginning writers.
Follow Our Summer Theme Pinterest Board for Homeschool, Preschool and Kindergarten
Follow Storytime Standouts's board Summer For Homeschool, Preschool and Kindergarten on Pinterest.