I want to let you know about four picture books for children that are sure to appeal to both boys and girls. I sincerely hope you will make time to share special books with the children in your life each and every day.


Welcome Winter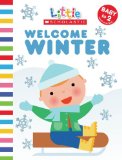 Written by Jill Ackerman, illustrated by Nancy Davis
This sturdy, fun board book caught my eye and will have great appeal for toddlers. The illustrations and text are simple and yet very engaging. I especially liked the description of "snow crunching under boots" and a matching slippery, noisy surface that begs to be touched. Very young children will thoroughly enjoy checking out a variety of textures as they learn about the season of swirling snowflakes, cold temperatures and wind.
Welcome Winter at Amazon.com
Welcome Winter at Amazon.ca
The Little Word Catcher Written by Danielle Simard, illustrated by Geneviève Côté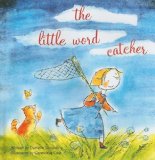 Originally published in French, The Little Word Catcher won a Governor General's Award for Illustration. It was written with Alzheimer patients and their families in mind but also illustrates the impact of aphasia (an acquired communication disorder that is often due to stroke). Elise's grandmother is losing her words. When in conversation, she has difficulty coming up with the right word to use. The affliction is terribly difficult for her young granddaughter to understand. Eventually, Elise takes comfort in the thought that perhaps Grandma has given her the words to use. A lovely story about the special relationship between a grandparent and a child, The Little Word Catcher will have special poignancy for families dealing with aging and loss.
The Little Word Catcher at Amazon.com
The Little Word Catcher at Amazon.ca
Smart-Opedia Junior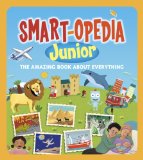 The Amazing Book About Everything from Maple Tree Press
It is all too easy to get locked into the idea that bedtime stories or even picture books ought to be fictional. For many children, a good nonfiction book will have terrific appeal not to mention loads of valuable information. Smart-Opedia Junior is intended for children aged 5 through 8 and provides all manner of interesting facts. Generously illustrated, youngsters will learn about body science, inventions, plant and animal life, our universe and more.
Smart-opedia Junior: The Amazing Book About Everything at Amazon.com
Smart-Opedia Junior Smart-Opedia Junior: The Amazing Book about Everything at Amazon.ca
The 3 Bears and Goldilocks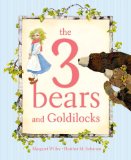 Written by Margaret Willey, illustrated by Heather M. Solomon
I wonder how many different books tell the recognizable tale of Goldilocks and the Three Bears. I expect there are dozens and dozens of interpretations but perhaps none quite as original or fascinating as this one. Here, a bold and daring Goldilocks discovers a small, cave-like cabin that is home to three extremely untidy creatures. Should we really be surprised that bear porridge is not at all like the oatmeal humans enjoy or that a bear's bed is similarly unfamiliar? Children who know the traditional story well will thoroughly enjoy the opportunity to consider an alternate account of Goldilocks' adventure.
The 3 Bears and Goldilocks at Amazon.com
The 3 Bears and Goldilocks at Amazon.ca