What Should Be Our Priority When Evaluating a Family Literacy Program?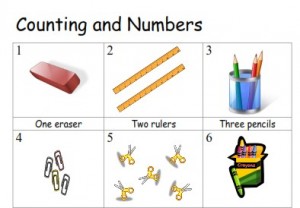 When developing and evaluating family literacy programs, what should our goals be?
Last year, I enrolled in a Family Literacy program through Vancouver Community College's Centre for Continuing Studies. The program is delivered annually and consists of six online courses My goal was to earn a Family Literacy Certificate to augment my Bachelor of Education. So far, I have completed four of the courses and have been introduced, virtually and personally, to other indviduals who share my passion for developing and delivering high quality family literacy programming.
As a direct result of my involvement in the Family Literacy courses, last spring I was contracted to present a program for preschool-age children and their caregivers at a neighbourhood library. The program began in April and was held once a week until the end of June. The program resumed in September and will be offered until the end of November of this year.
Participation in our neighbourhood family literacy program has exceeded expectations. Most weeks, twenty or more children arrive for the program, along with their adult caregivers. In all, we usually have thirty to thirty five people arrive at ten thirty and leave at noon. Each session includes a storytime and a healthy snack along with learning activities, games and printed materials for the children as well as the adults in attendance.
At every juncture, we have ensured that our program is low-barrier and family friendly. From the outset, it was my personal goal that the program would be so successful that funding would be renewed and we would be in a position to offer the program again in 2013.
It has been a great joy to be involved in delivering this family literacy program and, frankly, I am alarmed by the changes that have been deemed necessary by an administrator who has no experience developing or presenting programs of this kind. Unfortunately, as a result of a new administrator, we have been advised that funding for the family literacy program won't be renewed unless substantive changes are made to it.
The existing ninety minute program will become a two hour program. The April to June and September to November program will now start in November, February and June. Preregistration will likely be required and the healthy snack will likely be reduced to fruit juice.
In my opinion,
~ It is relatively easy to attract families to a neighbood program when the weather is nice (and dry), I firmly believe that it will be tough to draw people out of their homes consistently in February. This will be especially true those who don't have access to cars. The folks who walk to the program or take the bus will be reluctant to attend regularly if it means walking through snow or rain.
~ Offering the program in Spring and Fall ensures that it does not compete with families' summer vacation plans and that only preschoolers are available to attend. Having a program begin in June and end in mid August will draw school age children as well as preschoolers. As a means of excluding the older children, some sort of preregistration will likely be required. Preregistration means that the program will not be low barrier. It will be available only to those families who can navigate the registration process and it will exclude those who need it most. Excluding school age children will mean that some families will not attend because they will not have access to child minding for their older children.
~ Reducing a healthy snack to "just juice" ignores the fact that one of the program's objectives is to model healthy snacking.
~ Lengthening the program to two hours will be stretch for a large, noisy and diverse group of three and four year olds. Without the structure of a classroom, it can be difficult to manage a group this size. I find it hard to believe that program quality can be sustained over two hours.
I am saddened by the fact that organizers are ignoring good sense and by their desire to compromise some of the best aspects of the existing program. I know their goal is to "check the boxes" mandated by the grant they received. I would much prefer that their goal and that of the funding body be to deliver excellent quality programming that is respectful of the participants' needs and goals.