Friday, August 29th, 2014
Laura is married to her high school sweetheart, has three wonderful children, and an adorable English bulldog. Born and raised in England and Wales, she immigrated to Canada in her mid-twenties, and now lives in Kelowna, British Columbia, where her authoring dreams have become a reality.
After completing thirteen years of home schooling her children, she is now able to focus on writing, and treasures the privilege of sharing her heart in the form of her published Christian teen fiction novels Tears to Dancing (2012) and Tears of a Princess (2013), numerous short stories and articles published in children's magazines and online, her recently published marriage book Pearls for the Bride, and on her blog. Laura's strongest desire is to provide wholesome reading for children, challenging books for teens, and encouragement as well as entertainment for her adult readers.
Twitter account: @Laura_Thomas_
Facebook page
Author Website
Tell us about your latest published children's book. Who do you think should read it? What are you most proud of?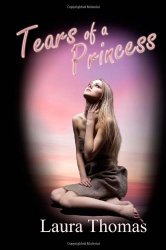 My latest published children's book is a Christian teen fiction novel, Tears of a Princess. It was published last year as the sequel to Tears to Dancing, and I'm currently finishing the third book in the series, Tears, Fears and Fame. As you might guess from the titles, these books are rather emotionally charged! They are written for female readers aged eleven-plus, and press into some topical issues for teen girls, always offering hope amidst challenges and tragedies. I have thoroughly enjoyed creating believable, vulnerable characters, and have been incredibly encouraged by readers requesting sequels— that's the best complement!
Tears Of A Princess at Amazon.com
Tears of A Princess at Amazon.ca
Thinking back to your own childhood, is there a particular author or illustrator who was a favourite? Why do you suppose that person's work resonated with you?
As a child, I was a total bookworm, and my favorite book was Little Women by Louisa May Alcott. She brought the characters of all four sisters to life, and I particularly resonated with this, as I am one of four girls! Even though I had no grand illusions of being an author back then, and I was more of a reader than a writer, there was something incredibly inspirational about the sister Jo. In the story when Jo's book was finally published, Alcott showed all her readers (especially girls!) that we should never underestimate ourselves, and that we can accomplish even our widest dreams. I am proof of that, as being an author was my pie-in-the-sky, all-out crazy dream!
Was it difficult for you to get your first book published? What suggestions/words of encouragement do you have for aspiring authors/illustrators?
I have never met an author who found it easy getting their first book published. I started out writing short stories for children's magazines, and the rejection was unbearable at first. In time, I learnt to develop a slightly thicker skin, and practiced the art of sending a story off and forgetting about it, rather than constantly fretting over it. My first novel took several attempts until it found my current publisher, Dancing With Bear Publishing. I can't begin to explain how excited I was to receive an acceptance email— I had to re-read it several times, as I was so used to reading the rejections, and I'm pretty sure I stopped breathing for way too long! I still have numerous manuscripts out with potential publishers— picture books, middle grade, even Christian romantic suspense. Originally, I desperately wanted to be a Beatrix Potter clone and write purely adorable picture books, but here I am with teen fiction novels published. I would encourage aspiring writers to avoid boxing themselves into a specific genre— spread the net wide, don't give up hope, and just keep writing.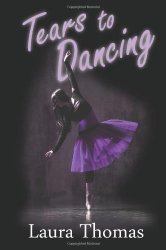 When did you realize that you would be a writer/illustrator? Is there a particular person who has inspired and/or supported your work along the way?
To be honest, I was not that child who wrote essays for fun and penned wannabe books at the age of seven. I adored reading, and somewhere deep inside I dreamed of writing a children's picture book one day, but I buried that secret desire for many years. It wasn't until 2006 when I was having a coffee date with my husband, that I exposed my secret dream. He urged me to start the ball rolling right away (even though I was homeschooling my kids and volunteering and had zero spare time), so I enrolled with the Institute of Children's Literature to take a correspondence course. I knew right away I had found my sweet spot, and haven't looked back since. My husband has been my encourager, supporter, and number one fan every step of the way, and thanks to him I have been able to pursue my passion. What a guy!