Child Trying out for Rep Hockey? Tips for Hockey Parents
My youngest son has tried out for rep hockey for the past seven seasons. Here are my suggestions for families who are already thinking ahead to rep hockey tryouts…
Believe in your child and his ability to go through the rep hockey tryout process, accept the coaches' decisions and keep working to improve (whether he makes the team or not). Your steadfast confidence in his resiliency will make a difference.
Will yourself to remain outwardly positive throughout the process. Notice your child's effort, a great pass, his ability to do crossovers. You do not need to critique his tryout. Your job is to be a support team for your child.
The player who excels in Atom is not necessarily the player who will excel in Midget. Whether your child makes Atom A1 team or not, believe it. It is true and the same applies to PeeWee. The success a child enjoys initially may be fleeting and the disappointed child may one day be a 6'2″ star.
Keep in mind that the tryout process is stressful for the players, the parents and the coaches. No one likes to tell a nervous, possibly tearful ten year old that he won't be on the team. No one likes to face the stares of annoyed parents. Encourage your child to understand this is difficult for everyone.
Check and double check your child's hockey bag and make sure that everything that should be in there, is. We once arrived at the rink and discovered that my (very) young son's undershirt was missing from the hockey bag. He refused to go on the ice without it. Don't let missing garments or equipment add to an already stressful situation.
If at all possible, avoid using brand new equipment for the tryout. Check that your child's skates are the right size and that they are sharpened. If he is wearing new gear, get him used to it in a preseason conditioning camp or save the new elbow pads for mid September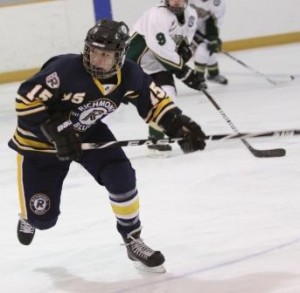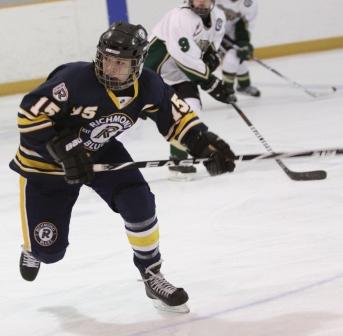 Remember water
Understand that there are many factors that go into a coach's decision. The A1 coach does not necessary keep all of the best players. In minor hockey it is not unusual for some younger players to 'make' the team while an older (possibly more skilled player) gets 'cut.'
'Cut' players can be called back up and players who think they have 'made the team' can be cut. Don't assume anything, just encourage your child to continue doing his best.
Playing on an A2 or A3 team or going to 'House' is not necessarily a bad thing. Unless equal playing time is mandated, a third line player on the A1 team can see much less ice time than a first line player on an A2 team.
Be careful what you wish for. It is great to 'make' an A1 team but often there is more 'drama' on A1 teams and frequently the demands in terms of expense, travel and time commitment are much greater on an A1 team. On more than one occasion we have encountered situations where parents were thrilled to have their son make the A1 team and later wished he hadn't.
Allow plenty of time for traffic and getting into gear. Remind your child, never be the last one onto the ice or the first one off.
Remember that your child is having an opportunity to tryout because of a huge team of dedicated volunteers. Be sure to take time to thank the folks who make minor hockey happen in your community. They are probably living at the rink during tryouts.


After reading my Tips for Hockey Parents, it may not surprise you to know, the first year of 'rep' hockey, my son played on an Atom A3 team. In his second year, he made it to the Atom A2 team. First year PeeWee, he made the A3 team and first year Bantam, he made the A2 team. Last season, he was a first year Midget player and he played on the Midget A1 team. He is determined, he has never given up and he works every day to become a better hockey player. My husband and I believe in him and we believe that all of his hard work and determination will be rewarded.

It is a long road. Best of luck to you and your child.