Mirror by Jeannie Baker, an almost wordless picture book
Storytime Standouts looks at an almost wordless picture book about families. One family lives in a village in Morocco and and the other lives in Sydney, Australia.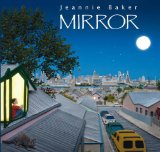 Mirror created by Jeannie Baker
Almost wordless picture book published by Candlewick Press
Our page about Wordless and Almost Wordless Picture Books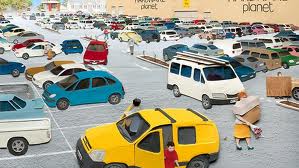 Designed to be read side by side, Mirror is essentially two picture books. Once the reader opens the cover, she discovers a wordless picture book about an Australian family on one side and a parallel story about a Moroccan family on the other. Both stories begin at dawn.
We meet an Australian boy who lives comfortably in the suburbs with his mother, father and a baby. After breakfast, he and his dad climb into the family van and drive on crowded streets to 'Hardware Planet.' They buy construction materials and a beautiful woven carpet.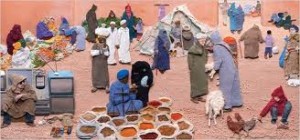 The Moroccan boy's day begins with a breafast of fresh eggs, plucked from a hen's nest, and milk just collected from the family cow. After breakfast, he and his father pack up a handmade carpet, climb onto a donkey and travel dusty roads to an open-air market. Once at the market, they make a trade that will likely surprise and delight young readers.
Mirror features remarkable collage illustrations and a fascinating concept. The book will be enjoyed by children aged five and up and offers ample opportunities for discussion including how individuals and families are alike and different and how seemingly very different cultures may not be "different" at all.
Mirror includes introductory comments and afterwords written in English and Arabic.
Joint Winner 2011 Children's Book Council of Australia Picture Book of the Year
2011 Australian Indie Award Best Children's Book
2011 The English Association and the UK Literary Association 4-11 Award Best Children's Illustrated Book (non fiction)
Mirror at Amazon.ca
Mirror at Amazon.com
Our page about Wordless and Almost Wordless Picture Books